Hawaiian History with Britain and Japan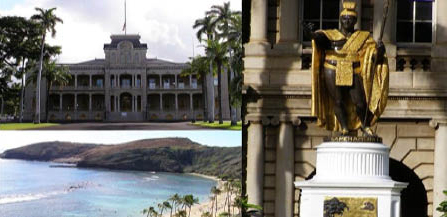 Beautiful beaches as well as stunning natural wonders and scenery are associated with the Hawaiian island chain, but there is so much more to this Pacific paradise than these and Pearl Harbor. Hawaii is also the only American State to have had a working royal palace.
This lecture will look at the connection between British and Hawaiian monarchs, Japanese immigration to Hawaii, and the Japanese experience there from arrival to the present day.
Date: Thursday 30 June 2016, 6.30pm
Venue: Lodge Room No 11, The Freemasons' Hall, Great Queen Street, London WC2B 5AZ