Hiroaki Takenouchi (piano) New Music Sunday Concert Series at Kettle's Yard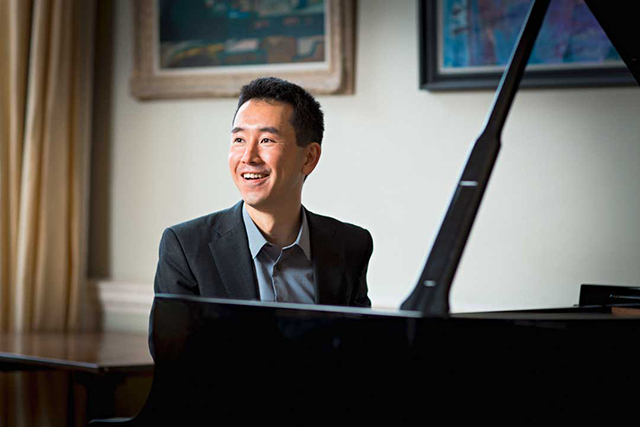 London based Japaense pianist Hiroaki Takenouchi will perform as part of KETTLE'S YARD's new music conert serires.
Jeremy Dale Roberts' homage to the Italian artist Giorgio Morandi alongside music by Morandi's contemporary Luigi Dallapiccola. The brilliant series of 'Studies' by Dallapiccola's pupil Edwin Roxburgh, music by Cambridge-based John Hopkins and Niccolò Castiglioni's colourfully eccentric suite whose title translates as 'How I Spend my Summer'.
Programme :
Luigi Dallapiccola: Quaderno musicale di Annalibera (14')
Jeremy Dale Roberts: Oggetti: omaggio a Morandi (20')
John Hopkins: Disjunct Variations (12')
Edwin Roxburgh: Studies (16')
Niccolò Castiglioni: Come io passo l'estate (9')
Pre-concert talk by Jeremy Dale Roberts at 11.30am
"What a wonderful pianist, who combines complete understanding of the style of music he is playing with a rare subtlety and brilliance of execution" (Sir Roger Norrington, composer).
Ticket: £8
Date: 2 March 2014
Venue: KETTLE'S YARD, Castle Street, Cambridge CB3 0AQ – UK
Tel: 07782343632
E-mail: Akiko.muarts@gmail.com
Web: http://www.kettlesyard.co.uk/music/
Organiser: mu:arts