Hope: Charity Concert for the Victims of the Tohoku Pacific Earthquake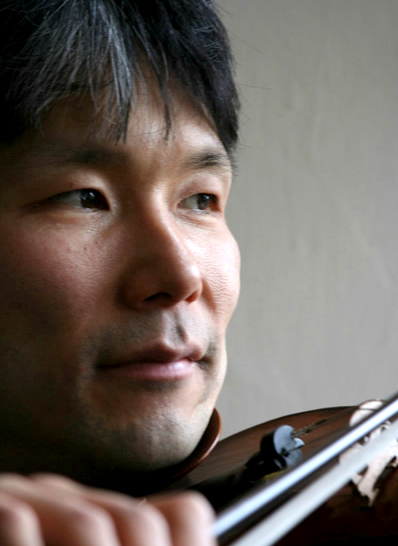 Date: Friday 28 October at 7.00pm
Venue: St George's Bloomsbury, Bloomsbury Way, London, WC1
Tickets: £8 Single/£15 Pair
To book or for further enquiries: Phone 07984 153737 / Email: petit-plant@hotmail.co.jp
Performers at the concert will include the following:
Yukako Tatsumi-Margaritoff (Mezzo-soprano)
After graduating with a masters degree in singing from Osaka State University, she was awarded the Rotary International Foundation (USA) Scholarship for Music at the Cologne State College for Music, Germany. She went on to graduate with a masters degree as 'Cantante' (Opera Singer) from the Bologna State College of Music, Italy. Since then she has worked in Sofia, Bulgaria, giving concerts and performing operas. Many of these performances were broadcast on Bulgarian National Radio and Television. She has been performing in many European countries, US, Canada and Japan, notably as a soloist in a recital at the world-famous Schleswig-Holstein International Music Festival, Germany. Yukako is currently living in Hamburg, Germany. She has been a guest professor at the universities of the Music College of Hamburg and Aichi-Geijutsu State College for Art and Music in Japan. She is also a member of London Canary Wharf Rotary Club.
Ken Aiso (Violin)
Japanese born violinist Ken Aiso has a varied career as a soloist, chamber musician, teacher and educator. As a recitalist and chamber musician he has performed widely in the UK, Europe, USA and Japan, in such concert halls as Wigmore, Queen Elizabeth in London, Concertgebouw Amsterdam and Suntory in Tokyo. He has appeared as a soloist and chamber musician in music festivals such as Aldeburgh, Cheltenham, IMS Prussia Cove, Salisbury, Menuhin and Sangat. In 2003 he was honoured to appear as a soloist before the Emperor and Empress of Japan. In 2004 he founded the acclaimed AISO Quartet. His teaching activities include performance classes at the Royal Academy of Music and masterclass at the Montecito Summer Music Festival in Santa Barbara. Ken's commitment to music education combined with his special rapport with young people makes him much in demand for music workshops in schools. Ken has released four solo CD's to date.
[pro-player width='550′ height='253′ autostart='true' type='video']http://www.youtube.com/watch?v=DMHl_tuRers[/pro-player]
Kanae Furomoto (Piano)
Kanae Furomoto studied at the Royal Academy of Music. She was awarded several prizes and scholarships inside and outside the college, and gained the M.Mus from the University of London. In 1999 she was chosen as a soloist for the PLG Young Artist Concert Series to appear at the Purcell Room in London. Her experience as a soloist, as ensemble player and as accompanist extends from the radio broadcasts on the ClassicFM, the NHK-FM and others to appearances at various music festivals including the Budapest Spring Festival in Hungary. She has given performances in various countries in Europe and South East Asia as well as within the UK and her native Japan. Her recent performance with a violinist at the Tokyo Furtwangler Fest was highly acclaimed, and its live recording will be made into a CD which is to be released from the King International Co.LTD.