How to become a Benshi! Silent Cinema and the Art of Live Narration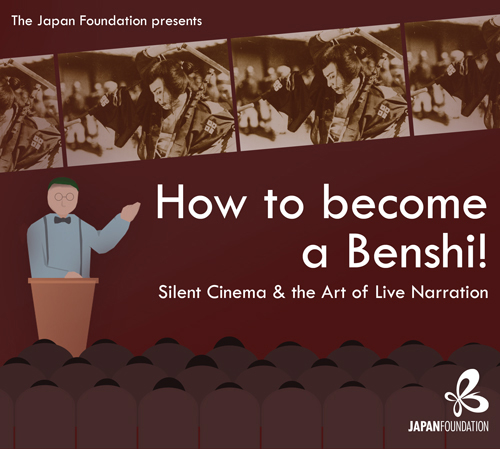 Silent cinema was never truly silent. In Japan, silent films were accompanied not only by live music but also by Katsudo-Benshi. Providing live narration, on-screen voice acting and original commentary, Benshi became an influential and integral part of Japanese silent cinema.
In conjunction with the Barbican's screening of Yasujiro Ozu's I was Born, But… organised as part of The Japanese House exhibition, the Japan Foundation is delighted to present a special evening exploring the art of Benshi. Following an introductory talk by silent cinema specialist Pamela Hutchinson, Katsudo-Benshi Hideyuki Yamashiro and Silent Film Pianist Mie Yanashita will perform a clip from Orochi (1925) recreating an authentic Benshi experience. As part of his illustrated talk, Yamashiro will discuss Benshi as a contemporary occupation as well as the unique appeal of Japanese silent cinema.
This fascinating event will also offer a few audience members the chance to take to the stage and perform the role of Benshi under instruction from Yamashiro himself!
Date: 23 June 2017 from 6.00pm
Venue: Foyles Bookshop, Level 6, 107 Charing Cross Rd, London, WC2H 0DT