How to Explore Japan via its museums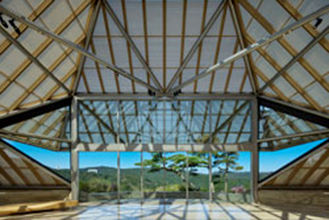 Explore a private modern art collection and then take a hot spring bath; remove your shoes and gaze at Monet, explore a little-known treasure house built by a celebrated architect, journey to Tokyo and Kyoto via mountains, islands and gardens. There is no better way to unlock the aesthetics, customs, and heritage of Japan than through its idiosyncratic galleries and museums, and no better virtual tour guide than Sophie Richard whose eagerly anticipated book, The Art Lover's Guide to Japanese Museums, is about to appear. This event is for those who are planning the trip of a lifetime, and those who want to absorb Japan without leaving their armchairs.
And to get a full taste of the country, we will round off with an education in sake degustation with Oliver Hilton-Johnson, the founder of Tengu Sake.
Admission: £30 (includes sake tasting)
Date: 22 January 2014, 6.45 to 8.15pm
Venue: CNCFD Condé Nast College of Fashion & Design, 16-17 Greek Street, Soho, London W1D 4DR
Web: http://www.howtoacademy.com
Organiser: How to : Academy