HYPER JAPAN 2014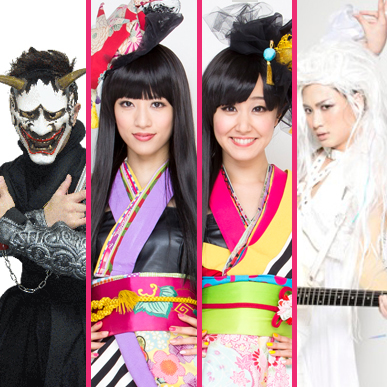 HYPER JAPAN is the UK's largest Japanese Culture event. Fans of all things Japanese will descend upon London's Earls Court One in the tens of thousands to experience the most exciting elements of all things Japanese under one roof. Our Sushi Awards and Sake Experience contests share the finest in Japanese food and drink with participants, who can then vote for the winners as part of our EAT-JAPAN area, while on the stages J-pop singers are scheduled back-to-back with more traditional performing artists.
This year's event also sees the birth of an even bigger and better HYPER KAWAii!! area in partnership with Japanese fashion powerhouse ASOBI SYSTEM, showcasing the hottest Japanese fashions such as the popular Harajuku style. Japan's two huge pop-culture exports, videogames and anime, are represented at the HYPER GAME & ANIME PARK, where hardcore aficionados and casual fans alike can browse through stall after stall heaving with authentic goods, and if that's not enough for seasoned shoppers, the HYPER FRINGE MARKET is a veritable cornucopia of niche goods and craftspeople. HYPER JAPAN also hosts the UK preliminaries of international cosplay events, and this year will host the UK qualifiers for the Euro-Cosplay Gathering (ECG). Fans looking to bring their favourite characters to life through costume are strongly welcomed. Bringing both traditional and contemporary culture to London, HYPER JAPAN 2014 will be a chance for the UK to experience the very best of Japan.
£12/session (advance) £15/session (on the door)
Date: 25 – 27 July 2014
Venue: Earls Court One, Earls Court Exhibition Centre, Warwick Road, London SW5 9TA
Web: http://www.hyperjapan.co.uk Organiser: Cross Media Ltd.