I'M OK, I'M PIG! by Kim Hyesoon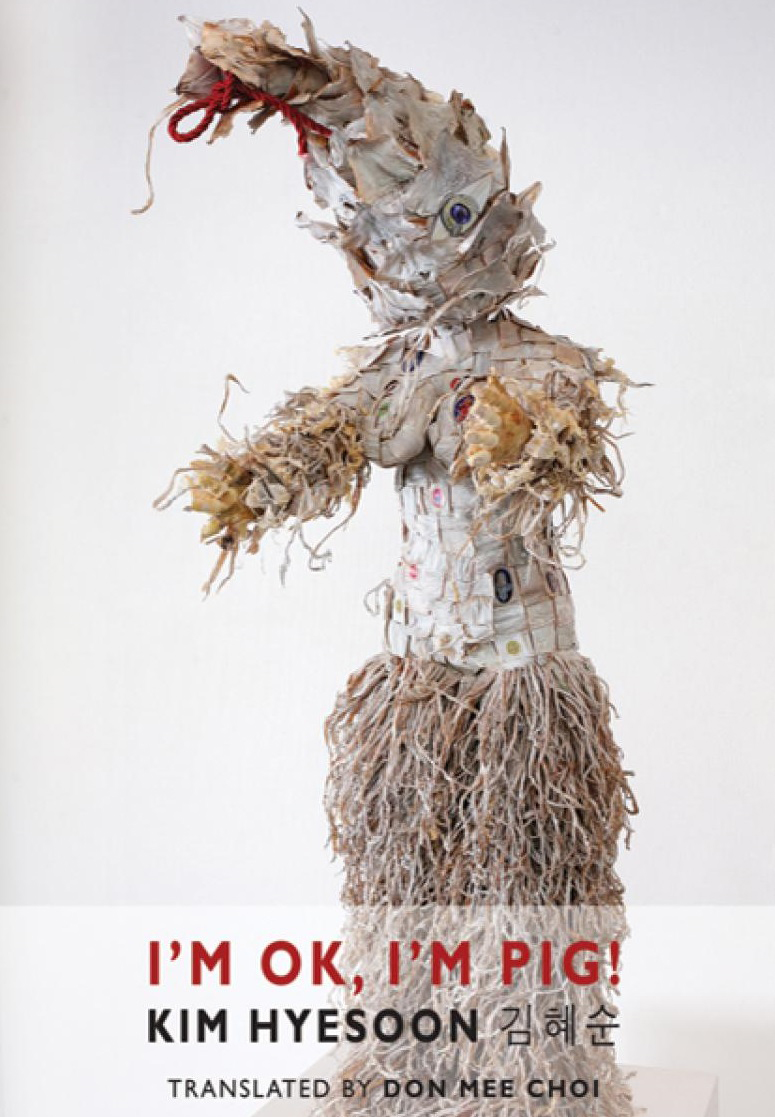 The Korean Literature Night (KLN) is a monthly discussion group that explores various themes and topics relating to that month's chosen book. This month we will read I'M OK, I'M PIG! by Kim Hyesoon who Korea's most important contemporary poets.
Event Date: 28 June, 19.00-21.00
Venue: Korean Cultural Centre UK
Entrance Free – Booking Essential
Apply to info@kccuk.org.uk or call 020 7004 2600 with your name and contact details by Monday 12th June
The booking system utilises a lottery based programme that picks names at random, once the final selection has been drawn we will send you an e-mail regarding the result of the selection.
Available Seats: 15
You can pick up a copy of the book from the KCCUK, once you have received your confirmation e-mail.
About the Book- I'M OK, I'M PIG!
The full-length English language edition of one of the foremost poets in Modern Korean poetry. In her experimental work she explores women's multiple and simultaneous existence as grandmothers, mothers, and daughters in the context of Korean society. According to Kim, 'women poets oppose and resist their conditions, using unconventional forms of language because their resistance has led them to a language that is unreal, surreal, and even fantastical. The language of women's poetry is internal, yet defiant and revolutionary'.
About the Author- Kim Hyesoon
Kim Hyesoon lives in Seoul and teaches creative writing at the Seoul Institute of the Arts. Kim began publishing in 1979 and was one of the first few women to be published in a literary journal, Munhak kwa jisŏng (Literature and Intellect). This journal and Ch'angjak kwa pip'yŏng (Creation and Criticism) were the two leaders of the intellectual and literary movement against the US-backed military dictatorships of Park Chung Hee and Chun Doo Hwan in the 1970s and 1980s.
Kim began to receive critical recognition from the late 1990s. She believes that the recognition of her work was due to the strong emergence of women's poetry over the past few decades. Kim has won numerous literary prizes and was the first woman to receive the coveted Midang (2006) and Kim Su-yŏng (1998) awards named after two major contemporary poets. Midang was a poet who stood for 'pure poetry' (sunsusi) while Kim Su-yŏng"s poetry is closely associated with 'engaged poetry' (ch'amyŏsi) that displays historical consciousness.
In 2012 as part of the Cultural Olympiad for the London 2012 Olympic Games Hyesoon Kim joined the largest gathering of international poets in world history (140) to take part in the Poetry Parnassus at Southbank Centre.