In Pursuit of a Pure White Form (Artist talk with Akihiro Maeta)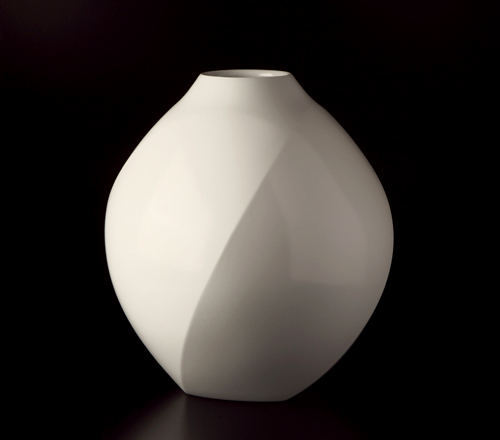 Akihiro Maeta is one the most prestigious ceramic artists active in Japan today. He creates flowing, faceted vessel-like sculptural works solely utilising the medium of white porcelain. Sculpted yet organic forms with serene silhouettes, Maeta's masterful ceramic landscapes are often a result of freeing himself from the limitations imposed by the potter's wheel, using it to a minimum in order to create an exquisite contemporary aesthetic. Awarded the coveted Japan Ceramic Society Award in 2004 and the Purple Ribbon Medal for Artistic Achievement from the Japanese Government in 2007, Maeta has his works in many leading museums and public institutions collections, including the British Museum, and presented in numerous exhibitions worldwide. The Japan Foundation displayed an array of Maeta's sculptural ceramics in Italy, Malaysia and Indonesia, and co-organised the British Museum's Crafting Beauty in Modern Japan, an exhibition in which Maeta's organic aesthetic was first introduced to a UK audience.
In this special talk, Maeta will reveal his sense-driven sculptural process and ethos in pursuing the pure white form in porcelain. In a discussion to follow, Maeta will be joined by Nicole Coolidge Rousmaniere and Julian Stair, potter and writer, to explore what he has been trying to achieve through his ceramic art. Topics to be addressed include the nature of the aesthetic value of Japanese porcelain, which factors appeal to both ceramicist and connoisseurs, how to inspire and nurture a new generation of craft aficionados, and the future of top level Japanese ceramics in a European context.
Date: 10 September 2012 from 6.30pm
Venue: The Japan Foundation, London