Ingrid Fuzjkl Hemming piano recital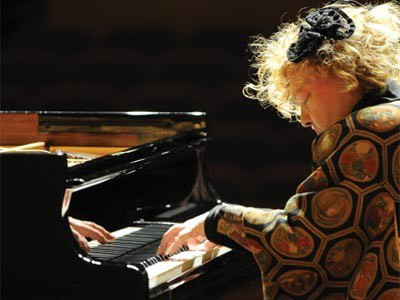 Ingrid Fuzjko Hemming, Japan's iconic concert pianist returns to Cadogan Hall for a special one off performance! As always, the concert is in aid of welfare charities and the proceeds will be donated to the charities including Japan's animal rescue centres for the animals affected by Great East Japan Earthquake and UK's Celia Hammond Animal Trust.
The performance will feature the works of Chopin, Lizt and Beethoven.
Fuzjko will put her unique talent on their works and Breath new life into them!
Tickets: £35, £25, £15
Date: 18 September 2016
Venue: Cadogan Hall, 5 Slone Terrace, London SW1X 9DQ
Tel: 07710 779 880
Email: coooluk@btinternet.com
Web: http://www.cadoganhall.com/event/ingrid-fuzjko-hemming-160918/
Organiser: Coool Communications Ltd.