Inside Out: Artist talk by Hiroko Inoue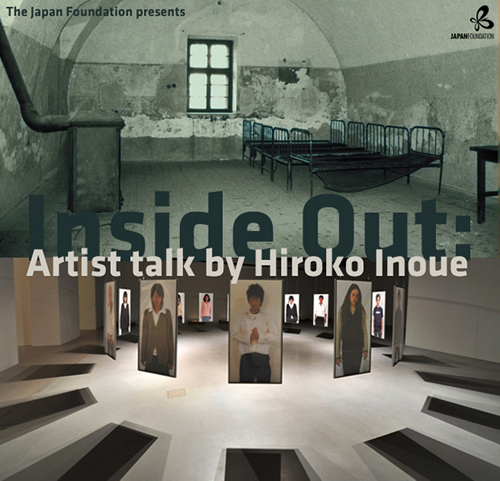 Hiroko Inoue is an interdisciplinary artist with a career spanning textiles, sculpture and photography. Often depicting perspectives of marginalised and less advantaged people, Inoue's works have been shown around the world, including her collection Absence, which was presented in the Japan Foundation touring exhibition entitled Counter-Photography in 2005. Inoue's solo exhibition Inside Out was a culmination of her 17-year commitment to photographing asylums, hospitals and other confined spaces across Germany, Japan, Austria and Alaska, striving to view the world from the perspectives of those inside. In her aesthetically pleasing works, Inoue quite often takes a journalistic approach with her painful subjects, in addressing borders and boundariesand challenging social issues and structures.
Seeking for the meaning of being in an ever-complicated world, Hiroko Inoue will introduce why she has the urge to confront issues through her work by talking about her artistic career, as well as the themes she has chosen to date. Exploring her experiences and encounters, she will also demonstrate how her versatile background as an artist has shaped her unconventional photographic work.
With an artist whose mission is to respond to the world, this talk will provide a platform to reflect to what degree art and the artist can bring about change.
Following Hiroko Inoue's presentation, she will be joined in conversation by Prof Julian Stallabrass, the Courtauld Institute of Art (University of London).
Date: 29 October 2013 from 6.30pm
Venue: The Japan Foundation, London