Interpreting Japan's controversial plutonium strategy – Peter Wynn Kirby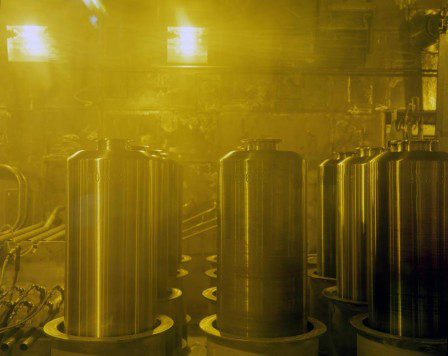 Within elite pronuclear circles in Japan, parlous nuclear residues like spent fuel rods have never truly been viewed as waste, since they could potentially be reprocessed into further nuclear fuel. Resource-poor Japan's laborious attempts to close the nuclear fuel cycle in recent decades have largely been with this goal in mind.
Yet the dream of unlimited energy potential from converting high-level nuclear waste (HLW) into 'resources' has always hovered more alluringly than the poorly managed, dysfunctional reality on the archipelago. This talk will discuss Japan's notoriously expensive and ill-fated plutonium programme against the irradiated backdrop of the 2011 Fukushima Daiichi meltdowns and the uncertain future of Japan's nuclear energy apparatus generally, in the process posing timely questions regarding proliferation risks and Prime Minister Shinzo Abe's oft-stated desire to transform Japan into a more assertive regional and global power.
Dr Peter Wynn Kirby is a Japan specialist and waste ethnographer at the University of Oxford. He holds a PhD in anthropology from the University of Cambridge. Dr Kirby embarked on his career as a tenured academic at Ritsumeikan and has held a range of research posts in Japan, France, and the UK. He is the author of Troubled Natures: Waste, Environment, Japan; Dr Kirby has also disseminated his research in such publications as The New York Times, The Japan Times, The Guardian, and The Daily Beast, Newsweek.
Date: Monday 16 February 2015, 6.45pm
Venue: The Swedenborg Society, 20-21 Bloomsbury Way (Hall entrance on Barter St), London WC1A 2TH