Into the Mountain Greenery: Early Western climbers in the Japanese Alps – Hamish Ion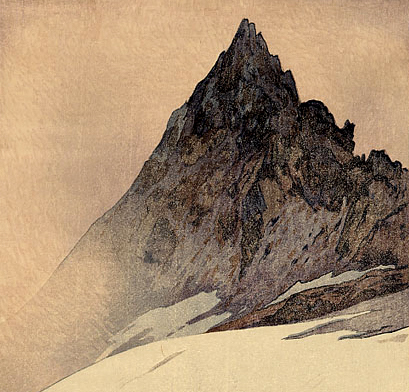 For centuries Japanese have made religious pilgrimages into the mountains, and climbed to the summit of many of them. In fact, there were very few major peaks in the Japanese Alps that had not been scaled before Western alpine pioneers clambered up them. To climb as a leisure activity, however, was a novel idea, which had not occurred to the Japanese before the late nineteenth century. Mountain climbing as a leisure pursuit was one of the new sports introduced into Japan by Westerners during this period and has since become a popular pastime. An enduring reason for its continuing popularity is that it combines good exercise with rare scenery and adventure. It is the adventure of it that is really the subject of this talk, looking at the achievements of Walter Weston and those that followed him, H. E. Daunt and Murray Walton, as an enduring legacy of pre-war Anglo-Japanese relations.
In the history of Japan's cross-cultural relations with the West, sports have proved themselves to be remarkably durable. In large part, this is because they normally pose neither a direct challenge to the indigenous culture nor are they subject to the whims of fashion to the same degree as foreign intellectual ideas. Japan has accepted and adapted a great many Western sports, including mountain climbing, and also successfully exported some of its own traditional sports to the outside world.
Hamish Ion is a graduate of McGill University and holds a Ph.D. in Japanese Studies from Sheffield University. He has written extensively on various aspects of Japanese history including Anglo-Japanese relations in the Meiji and Taisho periods. He teaches history at the Royal Military College of Canada.
Date: Wednesday 20 February 2013, 6.45pm
Venue: The Swedenborg Society , 20-21 Bloomsbury Way (Hall entrance on Barter St), London WC1A 2TH
Fee: Free – booking recommended