Jamie Chung lands lead role in Hollywood contemporary thriller EDEN
EDEN (15tbc) opens in UK cinemas on Friday 19th July 2013, courtesy of Clear Vision.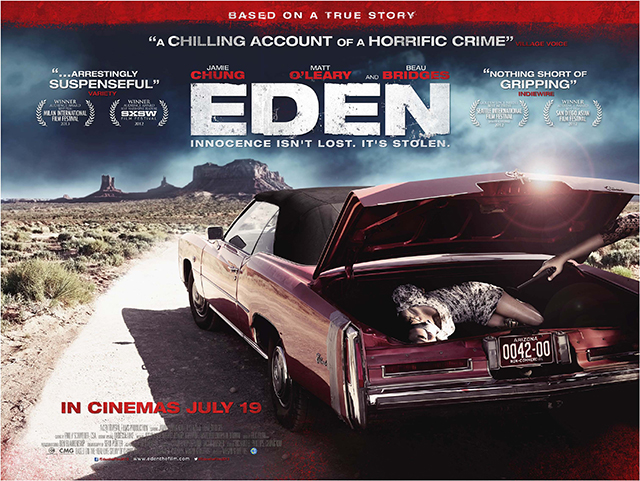 Raised by "traditional" Korean parents, stunning actress Jamie Chung was born and raised in San Francisco, California. Jamie was first discovered in 2004 when she was cast in the fourteenth season of MTV's long-running reality TV show "THE REAL WORLD". She has now gone on to become one of Hollywood's most sought after actresses with meaty supporting roles in films such as THE HANGOVER PART II & III, SUCKER PUNCH, DRAGONBALL EVOLUTION, Adam Sandler comedy GROWN UPS, American martial arts film THE MAN WITH THE IRON FISTS and a reoccurring role as Mulan in the Emmy Award nominated TV series ONE UPON A TIME. But now it's time for Jamie to take on a leading role in what looks to be her greatest performance to date, in the UK release of Megan Griffiths' contemporary thriller EDEN.
Multi-award winning EDEN is based on the chilling yet inspirational true story of human trafficking survivor Chong Kim who was abducted from her home town in Dallas Texas and sold into a human trafficking ring outside of Las Vegas and co-stars rising star Matt O'Leary (Spy Kids, Sorority Row, Disney's upcoming remake of The Lone Ranger), and part of a Hollywood family dynasty, Beau Bridges (Stargate: SG-1, My Name is Earl, The Descendants).