Japan Day 2013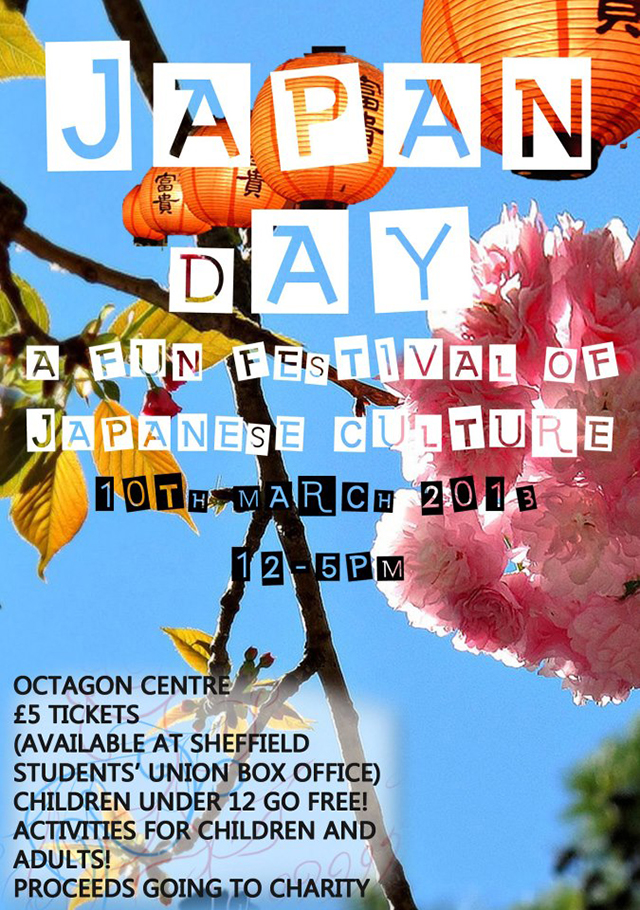 First impressions of Japan most likely involve geishas, tall skyscrapers, anime and electronics. Although this is true, we believe that Japan has so much more to offer and so much more to focus on. In 2011, Japan suffered the triple disasters of the earthquake, tsunami and nuclear disaster – events that really threatened Japan. Although there were many relief efforts immediately after the disasters, Japan is still in need of financial aid and that is why the event profits will go to 'It's Not Just Mud.' (http://itsnotjustmud.com/)
How about trying your hand at making origami or writing your name in calligraphy? Or get in the true Japanese spirit by trying on a stunning kimono? Or crush opponents in games of Go and Shogi?
In true Japanese style, this year we've added a festive feel with matsuri games that will stimulate both adults and children.
Want to watch the Edo Sushi's live demonstration on stage but worried about your children? Have no fear! We have a treasure trail, games and face painting ready for your children to enjoy!
Also on stage we'll have:
– Taiko drumming
– Shamisen performance
– Soran Bushi
– and many more!
Tickets: £5 (available at the box office and on the day)
Under 12s go free!
Date: 10 March 2013
Venue: The Octagon Centre, University Of Sheffield, Western Bank, Sheffield S10 2TQ
Email: Japanday2013@yahoo.co.uk
Web: www.facebook.com/japanday2013
Organiser: Sheffield University Japan Society