Japan Foundation stand at ALL Language World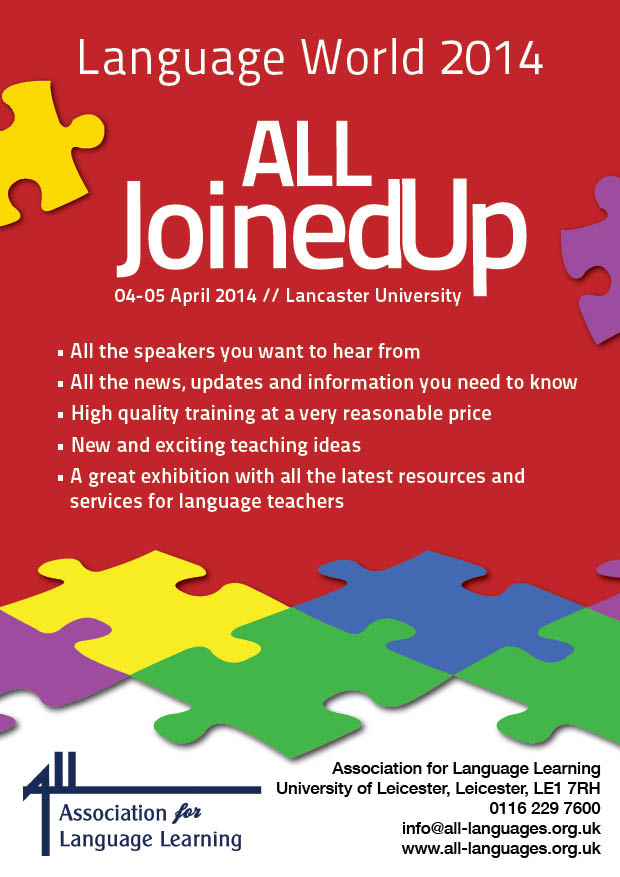 The Japan Foundation will have a stand at the upcoming World 2014, this year at Lancaster University. Please visit us to pick up information about our free resources, funding, or to speak to us about how we might be able to help Japanese language education at your school.
The theme for this year's event is 'Joined Up'. Teachers can explore ways we can work together to meet the most important challenges we face as a subject community. Language World is for everyone involved in languages education from across all sectors and from all languages backgrounds. This year there is an exciting programme full of variety and inspiration, with discernible strands for secondary, primary, CLIL, and research in languages education, so that those interested in a particular sector will be able to put together a programme suited to their interests and experience.
Date: 4 April 2014 – 5 April 2014
Venue: Lancaster University, Bailrigg, Lancaster LA1 4YW