Japan Society Book Club: Apparitions – Ghosts of Old Edo by Miyuki Miyabe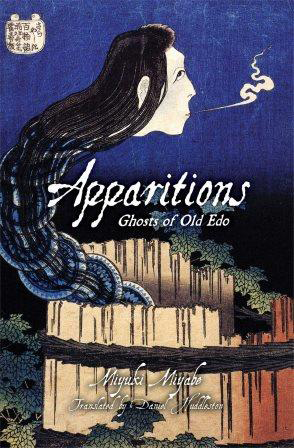 In old Edo, the past was never forgotten. It lived alongside the present, in dark corners, and in the shadows. In these tales, award-winning author Miyuki Miyabe explores the ghosts of Japan, and the spaces of the living world they inhabit. Written with a journalistic eye and a fantasist's heart Apparitions brings the restless dead, and those who encounter them, to life.
The book club is held every month. There is no restriction on the nationality of the authors read, but books should be available in translation in both Japanese and English. The discussion is conducted mainly in English, but you can choose the language in which you read the book. The intention is simple: to explore the themes of the book, express personal opinions on the style and content, discuss how the book has changed (or not) in translation and to have a relaxed discussion with others who have similar interests.
Miyuki Miyabe, born in 1960 in Tokyo, is a popular contemporary Japanese author active in a number of genres that include science fiction, mystery fiction, historical fiction, social commentary, and young adult literature.She started writing novels at the age of 23. In 1984, while working at a law office, Miyabe began to take writing classes at a writing school run by the Kodansha publishing company.She has been a prolific writer, publishing dozens of novels and winning many major literary prizes, including the Yamamoto Shūgorō Prize in 1993 for All She Was Worth.
Date: Monday 8 August 2016, 7.00pm
Venue: The Japan Society, 13 / 14 Cornwall Terrace, London NW1 4QP