Japan Society Book Club: Black Rain by Masuji Ibuse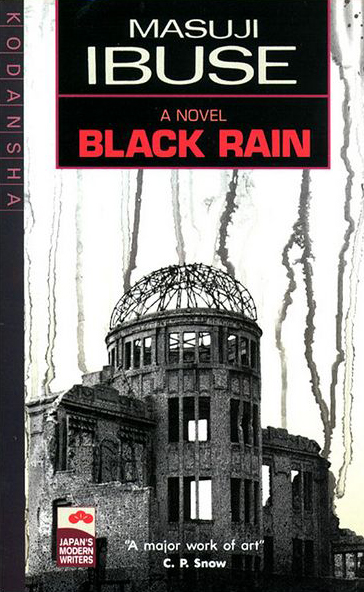 Black Rain tells the story of a young woman caught in the radioactive 'black rain' that fell after the atomic bombing of Hiroshima. lbuse bases his tale on real-life diaries and interviews with victims of the atrocity. The result is a book that is free from sentimentality, yet manages to reveal the magnitude of the human suffering caused by the atom bomb.
The book club is held every month. There is no restriction on the nationality of the authors read, but books should be available in translation in both Japanese and English. The discussion is conducted mainly in English, but you can choose the language in which you read the book. The intention is simple: to explore the themes of the book, express personal opinions on the style and content, discuss how the book has changed (or not) in translation and to have a relaxed discussion with others who have similar interests.
Masuji Ibuse (井伏 鱒二 Ibuse Masuji, 15 February 1898 – 10 July 1993). At Waseda University, Ibuse was greatly influenced by the works of Shakespeare and Basho, and was an avid reader of French fiction and poetry. Ibuse was known and appreciated for most of his career, although it wasn't until after the war that he became famous. In 1966 he published his most well known work, Black Rain, which won him international acclaim and several awards including the Noma Prize and the Order of Cultural Merit, the highest honor that can be bestowed upon a Japanese author.
Date: Monday 10 August 2015, 7.00pm
Venue: The Japan Society, 13 / 14 Cornwall Terrace, London NW1 4QP