Japan Society Book Club: Confessions by Kanae Minato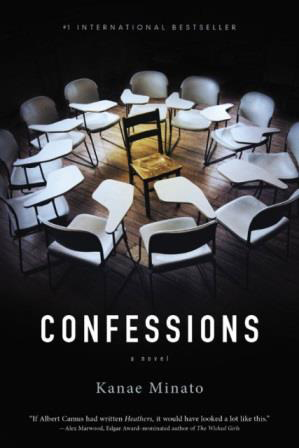 Her pupils murdered her daughter. Now she will have her revenge. After calling off her engagement in the wake of a tragic revelation, Yuko Moriguchi had nothing to live for except her only child, four-year-old Manami. Now, following an accident on the grounds of the middle school where she teaches, Yuko has given up and tendered her resignation. But first she has one last lecture to deliver. She tells a story that upends everything her students ever thought they knew about two of their peers, and sets in motion a diabolical plot for revenge.
The book club is held every month. There is no restriction on the nationality of the authors read, but books should be available in translation in both Japanese and English. The discussion is conducted mainly in English, but you can choose the language in which you read the book. The intention is simple: to explore the themes of the book, express personal opinions on the style and content, discuss how the book has changed (or not) in translation and to have a relaxed discussion with others who have similar interests.
Kanae Minato, born in 1973, is a Japanese writer of crime fiction and thriller. She is a member of the Mystery Writers of Japan and the Honkaku Mystery Writers Club of Japan. She started writing in her thirties. Her first novel Confessions became a bestseller and won the Japanese Booksellers Award.
Date: Monday 13 June 2016, 7.00pm
Venue: The Japan Society, 13 / 14 Cornwall Terrace, London NW1 4QP