Japan Society Book Club – Granta 127: Japan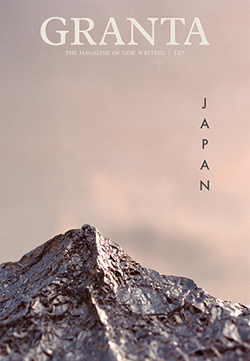 Hello Kitty, earthquakes, manga, samurai, robots and sushi. These are some of the things we think about when we think about Japan. This small island nation looms large in the popular imagination, in often contradictory ways: as the epitome of refinement and tradition, and as an embodiment of a shiny, soulless future.
What is Japan to those who really know it? The latest issue of Granta magazine includes translated work from the most exciting Japanese writers today, alongside work in English. Here are twenty new Japans by its writers and artists, by residents and visitors and neighbours. This special issue of Granta has been published simultaneously in Japanese and English.
The book club is held every month. There is no restriction on the nationality of the authors read, but books should be available in translation in both Japanese and English. The discussion is conducted mainly in English, but you can choose the language in which you read the book. The intention is simple: to explore the themes of the book, express personal opinions on the style and content, discuss how the book has changed (or not) in translation and to have a relaxed discussion with others who have similar interests.
Date: Monday 11 August 2014, 7.00pm
Venue: The Japan Society, 13 / 14 Cornwall Terrace, London NW1 4QP