Japan Society Book Club – Kinshu: Autumn Brocade by Teru Miyamoto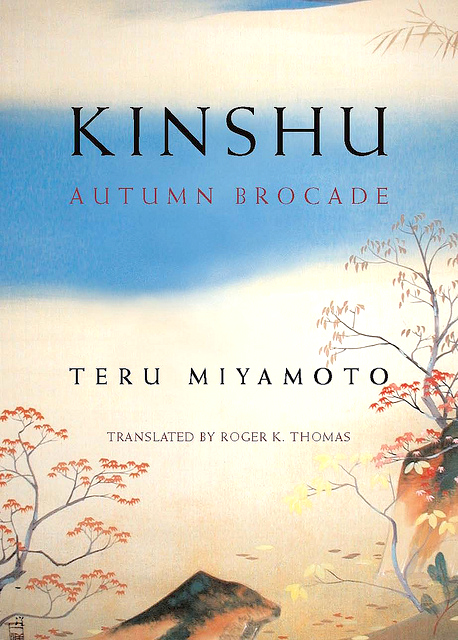 As summer leaves begin to fall in London, the Japan Society Book Club will be delving into Teru Miyamoto's Kinshu: Autumn Brocade. First published in Japan in 1980, English readers had to wait twenty-five years for Roger K. Thomas's excellent translation.
The story unfolds through an exchange of letters between a young man and woman who have been divorced for ten years but meet again by chance. Slowly, their renewed correspondence unravels their shared history and contrasting lives following separation. Set in the heart of Kyoto, Miyamoto's work is a meditative reflection on the fleetingness of life and love and a subtle commentary on the issues that consume us all.
The novel explores several universal themes found elsewhere in Japanese literature. The subject of divorce itself, and its position in relation to Japanese culture and customs, follows a tradition of Japanese novels on this subject; Junchiro Tanizaki's Some Prefer Nettles is another famous example.
Teru Miyamoto was born on 6 March 1947 in Kobe, Hyōgo Prefecture. After beginning a career as a copywriter, Miyamoto quit his job to concentrate on writing fiction full-time. Miyamoto is the winner of numerous literary awards, including the Dazai Osamu Prize in 1977 and the Akutagawa Prize the following year.
The book club is held on the second Monday of the month. There is no restriction on the nationality of the authors read, but books should be available in translation in both Japanese and English. The discussion is conducted mainly in English, but you can choose the language in which you read the book. The intention is simple: to explore the themes of the book, express personal opinions on the style and content, discuss how the book has changed (or not) in translation and to have a relaxed discussion with others who have similar interests.
Date: Monday 8 October 2012, 7.00pm
Venue: 5th View, Waterstones, 203-206 Piccadilly, London W1J 9LE
Fee: Free for Japan Society Members