Japan Society Book Club: N.P by Banana Yoshimoto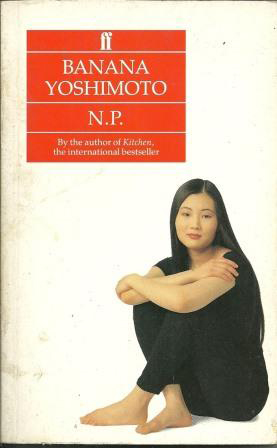 A celebrated Japanese writer has committed suicide, leaving behind a collection of stories written in English. But the book, itself titled N.P., may never be published in his native Japan: each translator who takes up the ninety-eighth story chooses death too—including Kazami Kano's boyfriend, Shoji. Haunted by Shoji's death, Kazami is inexorably drawn to three young people whose lives are intimately bound to the late writer and his work. Over the course of an astonishing summer, she will discover the truth behind the ninety-eighth story.
The book club is held every month. There is no restriction on the nationality of the authors read, but books should be available in translation in both Japanese and English. The discussion is conducted mainly in English, but you can choose the language in which you read the book. The intention is simple: to explore the themes of the book, express personal opinions on the style and content, discuss how the book has changed (or not) in translation and to have a relaxed discussion with others who have similar interests.
Date: Monday 14 November 2016, 7.00pm
Venue: The Japan Society, 13 / 14 Cornwall Terrace, London NW1 4QP