Japan Society Book Club: People Who Eat Darkness by Lloyd Parry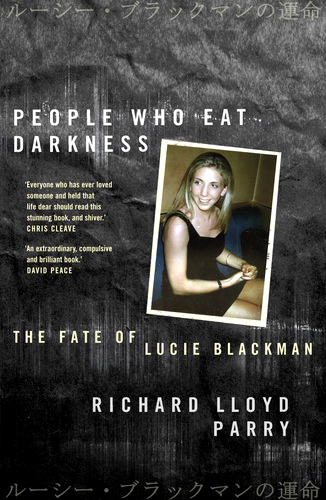 Date: Monday 13 February at 7.00pm
Venue: 5th View, Waterstones, 203-206 Piccadilly, London W1J 9LE
Many may recall the chilling news story of Lucie Blackman's disappearance and murder. Lucie a British woman had gone to see Japan as well as to find work. She ended up working as a bar hostess in the Roppongi area of Tokyo. Just months after she arrived in Japan, Lucie disappeared and her body was found some time later. The following murder investigation eventually led to the conviction of Joji Obara. In this book Richard Lloyd Parry perfectly captures the murder mystery, the case which lasted nearly ten years and the ongoing appeal of Obara's conviction. What sets 'People Who Eat Darkness' apart from other books of its kind is Parry's refusal to commit to hysteria but rather just tell the story as he saw it. As well as being about the murder of Lucie Blackman, this book also sheds light on a number of other issues to do with the police, media, famillies and misogyny.
Richard Lloyd Parry is an award winning correspondent who currently works as the Asia Editor for The Times. He has previously worked for other well known groups such as The Independent newspaper. He has worked in 27 countries covering issues such as Iraq, Afghanistan and East Timor. He spent ten years working on the book and covering the story of Lucie Blackman's disappearance and murder which has given him a unique insight into the case as well as Japan as a whole.
The book club is held on the second Monday of the month. There is no restriction on the nationality of the authors read, although this title is an exception, the books are usually available in translation in both Japanese and English. The discussion is conducted mainly in English, but you can choose the language in which you read the book. The intention is simple: to explore the themes of the book, express personal opinions on the style and content, discuss how the book has changed (or not) in translation and to have a relaxed discussion with others who have similar interests.