Japan Society Book Club: Setting Sun by Osamu Dazai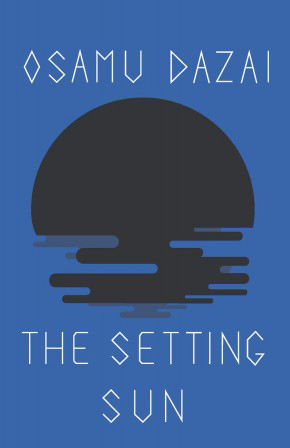 The Setting Sun is told through the eyes of Kazuko, the unmarried daughter of a widowed aristocrat, whose search for self meaning in a society that has no use for her forms the crux of the novel. Hard financial times force the family to take a cottage in the countryside, and their situation is complicated by the return of Kazuko's brother – an opium addict – from the war.
The book club is held on the second Monday of every month. There is no restriction on the nationality of the authors read, but books should be available in translation in both Japanese and English. The discussion is conducted mainly in English, but you can choose the language in which you read the book. The intention is simple: to explore the themes of the book, express personal opinions on the style and content, discuss how the book has changed (or not) in translation and to have a relaxed discussion with others who have similar interests.
Osamu Dazai (太宰 治 Dazai Osamu, 1909 – 1948) was a novelist and master storyteller, who became at the end of World War II the literary voice and hero of his generation. His own life ended in a double-suicide with his married mistress. In many books Dazai used biographical material from his own family background, making his self-destructive life the main subject. His daughter, Yuko Tsushima, has gone on to forge a highly successful literary career of her own.
Date: Monday 8 June 2015, 7.00pm
Venue: The Japan Society, 13 / 14 Cornwall Terrace, London NW1 4QP