Japan Society Book Club – Some Prefer Nettles by Jun'ichirō Tanizaki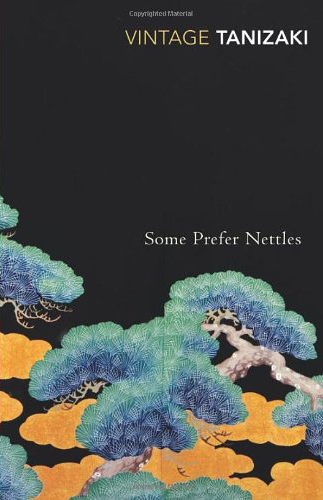 The clash of cultures and traditions has often been the focus of Tanizaki's writing, reflecting his own alternating allegiance to the Japan of his childhood and the freedoms of a new era. Some Prefer Nettles defines this national and personal struggle more succinctly than any of his novels on this theme, remaining as resonate today as when it was first published in 1929.
The plot follows the lives of Kaname and Misako, a couple no longer in love but unable to contemplate divorce for fear of social ostracism. Tanizaki's pen explores their lives with great subtlety; the personal, generational and cultural clashes that form the focus of their increasingly disparate paths. An in-depth character portrait, beautifully detailing Japanese customs and locations, Some Prefer Nettles invites the reader to examine their own relationship to community and to the past.
Jun'ichirō Tanizaki (24 July 1886 – 30 July 1965) was one of the pivotal writers in the formation of a modern Japanese literature. Some of his works present a shocking world of sexuality and destructive erotic obsessions; others, less sensational, subtly portray the dynamics of family life in the context of the rapid changes in 20th-century Japanese society. Frequently his stories are narrated in the context of a search for cultural identity in which constructions of 'the West' and 'Japanese tradition' are juxtaposed. The results are complex, ironic, demure, and provocative.
The book club is held on the second Monday of the month. There is no restriction on the nationality of the authors read, but books should be available in translation in both Japanese and English. The discussion is conducted mainly in English, but you can choose the language in which you read the book. The intention is simple: to explore the themes of the book, express personal opinions on the style and content, discuss how the book has changed (or not) in translation and to have a relaxed discussion with others who have similar interests.
Date: Monday 11 March 2013, 7.00pm
Venue: 5th View, Waterstones, 203-206 Piccadilly, London W1J 9LE
Free for Japan Society Members