Japan Society Book Club: The Moon over the Mountain by Atsushi Nakajima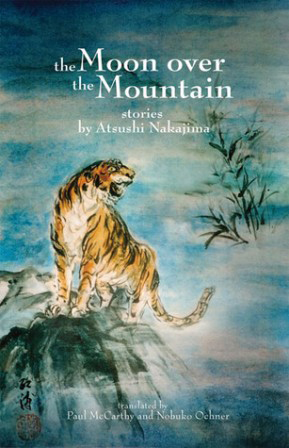 Ancient China is illustriously brought to life in these folk tales, legends, and stories of historical figures. When they first appeared in Japanese periodicals in 1942 and 1943, they sparked a promising career for author Atsushi Nakajima, who tragically died of asthma complicated by severe pneumonia shortly thereafter, but whose work has continued to grow in Japanese regard ever since. This collection marks the first time these works have been translated into English.
The book club is held every month. There is no restriction on the nationality of the authors read, but books should be available in translation in both Japanese and English. The discussion is conducted mainly in English, but you can choose the language in which you read the book. The intention is simple: to explore the themes of the book, express personal opinions on the style and content, discuss how the book has changed (or not) in translation and to have a relaxed discussion with others who have similar interests.
Date: Monday 11 September 2017, 7.00pm
Venue: The Japan Society, 13 / 14 Cornwall Terrace, London NW1 4QP