Japan Society Book Club: The Sea and Poison by Shusaku Endo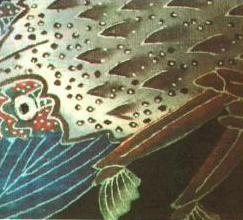 Doctor Suguro, haunted by his wartime experience as an intern co-opted into performing vivisections on American airmen, practices medicine in a dingy office in a modern-day Tokyo backwater. In a series of flashbacks within flashbacks, this short novel tackles themes of cruelty, moral weakness, and contempt for human life as the reader is introduced to a set of characters whose participation in wartime atrocities is slowly revealed.
The book club is held on the second Monday of every month. There is no restriction on the nationality of the authors read, but books should be available in translation in both Japanese and English. The discussion is conducted mainly in English, but you can choose the language in which you read the book. The intention is simple: to explore the themes of the book, express personal opinions on the style and content, discuss how the book has changed (or not) in translation and to have a relaxed discussion with others who have similar interests.
Shusaku Endo (遠藤 周作 Endō Shusaku, 1923 – 1996) was an award-winning Japanese author, whose passion for French literature, and a steadfast Catholic faith, lends his novels their distinctive perspective, focusing on the notion of the outsider and the complex morality of modern life. At Keio University he majored in French literature (B.A., 1949), a subject he studied from 1950 to 1953 at the University of Lyon in France. His first collections of fiction, Shiroi hito and Kiiroi hito (both 1955; White Man and Yellow Man), indicate the direction of most of his later work, contrasting Japanese and Western experience and perspectives. Endo's other extended fiction includes Kazan (1959; Volcano), Sukyandaru (1986; Scandal), and a number of comic novels. He also wrote short stories, drama, essays, and non-fiction.
Date: Monday 11 May 2015, 7.00pm
Venue: The Japan Society, 13 / 14 Cornwall Terrace, London NW1 4QP