Japan Society Book Club: The Tokyo Zodiac Murders by Soji Shimada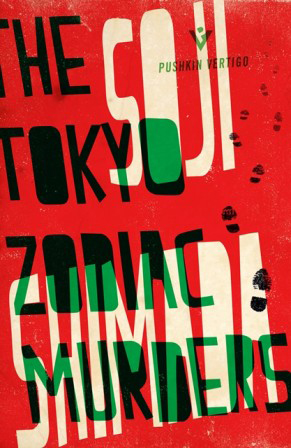 Japan, 1936. An old eccentric artist living with seven women has been found dead- in a room locked from the inside. His diaries reveal alchemy, astrology and a complicated plan to kill all seven women. Shortly afterwards, the plan is carried out: the women are found dismembered and buried across rural Japan. By 1979, these Tokyo Zodiac Murders have been obsessing a nation for decades, but not one of them has been solved. A mystery-obsessed illustrator and a talented astrologer set off around the country – and you follow, carrying the enigma of the Zodiac murderer through madness, missed leads and magic tricks. You have all the clues, but can you solve the mystery before they do?
The book club is held every month. There is no restriction on the nationality of the authors read, but books should be available in translation in both Japanese and English. The discussion is conducted mainly in English, but you can choose the language in which you read the book. The intention is simple: to explore the themes of the book, express personal opinions on the style and content, discuss how the book has changed (or not) in translation and to have a relaxed discussion with others who have similar interests.
Soji Shimada, born in 1948 in Hiroshima prefecture, has been dubbed the 'God of Mystery' by international audiences. A novelist, essayist and short-story writer, he made his literary debut in 1981 with The Tokyo Zodiac Murders, which was shortlisted for the Edogawa Rampo Prize. Blending classical detective fiction with grisly violence and elements of the occult, he has gone on to publish several highly acclaimed series of mystery fiction, including the casebooks of Kiyoshi Mitarai and Takeshi Yoshiki. He is the author of 100+ works in total. In 2009 Shimada received the prestigious Japan Mystery Literature Award in recognition of his life's work.
Date: Monday 11 January 2016, 7.00pm
Venue: The Japan Society, 13 / 14 Cornwall Terrace, London NW1 4QP