Japan Society Book Club: Woman Running in the Mountains by Yuko Tsushima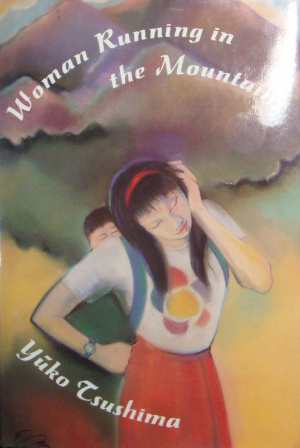 21-year-old Takiko Odaka lives with her working-class family in a small house in a crowded Tokyo neighborhood. After graduating from high school, she takes a job as an office clerk for a small company, but after a brief affair with a married man she discovers she is pregnant.
Despite her increasingly exhausting and alienated existence, Takiko refuses to bow to stigma, and together, she and her son overcome the obstacles faced by a single mother navigating love, work and independence in an often parochial society.
The book club is held every month. There is no restriction on the nationality of the authors read, but books should be available in translation in both Japanese and English. The discussion is conducted mainly in English, but you can choose the language in which you read the book. The intention is simple: to explore the themes of the book, express personal opinions on the style and content, discuss how the book has changed (or not) in translation and to have a relaxed discussion with others who have similar interests.
Yuko Tsushima (津島 佑子 Tsushima Yūko, born 30 March 1947 in Mitaka, Tokyo) is the pen name of Satoko Tsushima, a contemporary Japanese fiction writer, essayist and critic. She is the daughter of famed novelist Osamu Dazai, who committed suicide when she was one year old.
While attending Shirayuri Women's University she published her first fiction. At age 24 she published her first collection of stories, Carnival (Shaniku-sai). Now a prolific writer, she is the winner of several literary prizes.
In 1972 her story Pregnant with a Fox (Kitsune wo haramu) was a runner-up for the Akutagawa Prize. She was awarded the Izumi Kyōka Prize for Literature in 1977 and the first annual Noma Prize for New Writers in 1979. In 1983 she was awarded the Kawabata Prize for her short story The Silent Traders (Danmari ichi) and in 1986 she won the Yomiuri Prize for her novel Driven by the Light of the Night (Yoru no hikari ni owarete). In 1998 she was awarded the 34th Tanizaki Prize and the 51st Noma Prize for her novel Mountain of Fire: Account Of A Wild Monkey (Hi no yama – yamazaruki).
Date: Monday 9 March, 7.00pm
Venue: The Japan Society, 13 / 14 Cornwall Terrace, London NW1 4QP