Japan Society Pub Quiz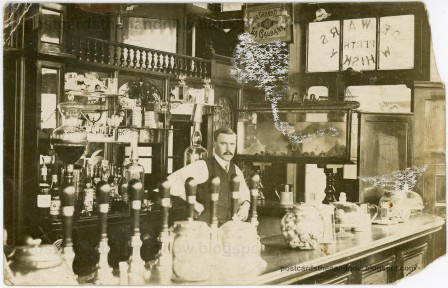 Oyattosaa! To mark the visit of the Japan British Society of Kagoshima the Japan Society pub quiz returns after three years in retirement. A popular feature of British pub culture, a pub quiz is a chance to band together with a team of friends and pit your wits against the pub's quiz master – and of course enjoy a drink or two along the way. The unique point about the Japan Society Pub Quiz is that although half the questions are in English and half in Japanese, anyone can take part.
This, the fifth Japan Society Pub Quiz, is your chance to show everyone just how much you know, or simply to come and have fun with like-minded people. If you have never participated in a pub quiz, it's time you found out what they are all about. If you are a past master, this is another chance to form a winning team. In honour of our visitors from Kagoshima, there may well be some questions with a certain Satsuma slant. But don't worry, it is not a quiz about the history of southern Kyushu and each team will be joined by one or two visitors from Kagoshima to help. Kibaiyanse!
All team members will be asked to pay £1 on the night. The collected takings will form the prize, which will be awarded to the winning team. The more teams and more participants, the bigger the bounty! There will also be a prize for the team with best name.
The rules are not strict, but teams will have about six members and will need to include at least one Japanese speaker. Just to make things more interesting and keep everyone on their toes, some questions will be in English and some in Japanese. One or two visitors from Kagoshima will be assigned to each team.
Date: Tuesday 30 April 2013, 7.00 for 7.30pm
Venue: The Prince of Wales, Drury Lane, Covent Garden, London WC2B 5PF
Fee: £1 per head (payable at the door)