Japan Underground: 80s Night ft. a Queen Tribute Band from Japan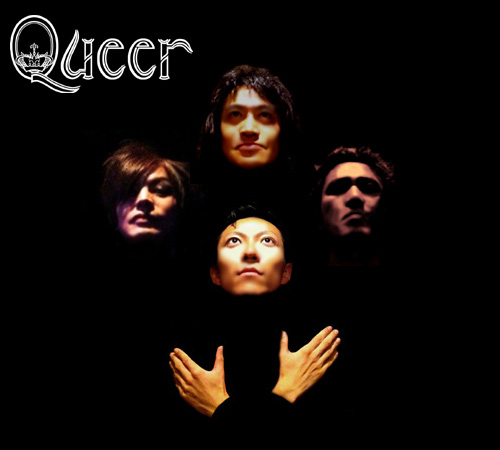 Get the hairspray and glitter ready; Japan Underground is back and kicking off 2012 with a dose of 80s mayhem – Japanese style! And we're making sure it is a kind of magic, we're flying in one of Japan's cheesiest, most eccentric tribute acts to Queen for their first show on British soil! Calling themselves Queer (http://www.queer-web.co.uk/), the group do everything in their will to pay homage to their rock idols, from stage presence, to sound, to sporting unitards and big hair – they were even formed in the month of May, and it wouldn't surprise us if each of their first-born were named Brian, regardless of gender.
The event will also feature Jake Emlyn (http://www.jakeemlyn.com/), featuring Japanese guitarist Kenji Suzuki (of Simply Red fame in Britain, of solo fame in Japan), as well as the usual dose of Japanese music played throughout the night which has made Japan Underground an established name. In tribute to the live music for the night, there will also be a special cover DJ set, including covers of some of the west's best known songs that have undergone a Japanese makeover. Plus a mix of tracks from the best in Japanese hair metal, 80s J-pop deviants and modern visual kei and electro.
Glam up, bring some friends, and party like it's 1989!
Visit Japan Underground's homepage: http://japanunderground.wordpress.com/
Tickets: £5 adv (http://www.wegottickets.com/event/150897), £7 door.