Japanese Beer Tasting at Tsuru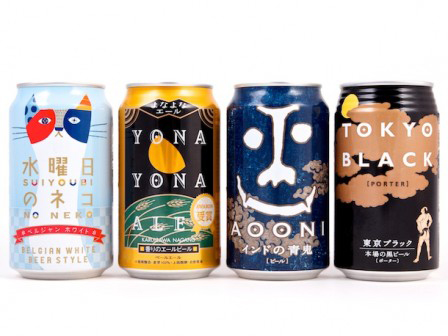 Following the success of our wine and whisky tasting events at Tsuru restaurant, we are offering our members another opportunity to get an insight into the world of contemporary Japanese beverages. This is a chance for Japan Society members and their guests to enjoy an exclusive tutored Japanese beer tasting led by 'sommALEier' and international beer judge, Melissa Cole.
Tsuru have selected a line-up of Japanese craft beers (ji-buru) from Yo-Ho Brewery along with a stand-out offering from the London-based Redchurch Brewery. Despite the explosion of craft brewers in Japan, getting hold of their products in the UK remains a challenge; join us and you can sample Yo-Ho brewery's takes on classic European and American beers accompanied by a menu of dishes tailored to match.
Asahi, Kirin, Sapporo and Suntory continue to dominate Japanese beer sales, but scratch below the surface and you will find a thriving brewery scene. Yo-Ho is one of the award-winning microbreweries that sprang up in the wake of the Japanese beer market deregulation in 1994, and today the company also encompasses a number of other highly acclaimed breweries, the most popular of which will be served on the night.
£35 per head for Japan Society members and a guest
Date: Wednesday 19 November 2014, 6.30pm for 7.00pm start (with option to stay on after 8.30pm)
Venue: Tsuru Restaurant Bishopsgate, Broadgate Plaza (off Primrose Street), London EC2M 3AB