Japanese Castles and the Making of Regional, National and World Heritage – with Oleg Benesch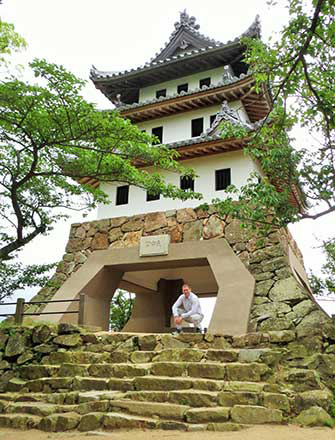 Castles are among Japan's most iconic structures, and are recognized worldwide. They are powerful symbols of local, regional, and national identity. This exalted status of Japan's castles obscures their troubled modern history, however, when the vast majority of premodern structures were abandoned, dismantled, or destroyed immediately following the Meiji Restoration of 1868. By the turn of the twentieth century, however, castles were being rediscovered and reinvented as physical links to an idealized martial past, and the 1920s saw major movements to rebuild lost castles across Japan.
From the late nineteenth century to the present day, castles have played a key role in the development of concepts of cultural heritage in Japan. This has been a highly international process, with Japanese attitudes influenced especially by European trends, while Japanese approaches to heritage protection have helped define global standards.
This talk explores the modern history of Japanese castles as sites of public history and heritage, including the destruction of castles in the Meiji period and the Second World War, the great proliferation of concrete castles in the early postwar, the global recognition of Japanese castles by UNESCO, and the immediate challenges faced by castles in the twenty-first century.
Date: Monday 16 October 2017, 6:45pm
Venue: The Swedenborg Society, 20-21 Bloomsbury Way