Japanese early-modern ephemera: the world of Shioya Kihei's single-sheet prints – Laura Moretti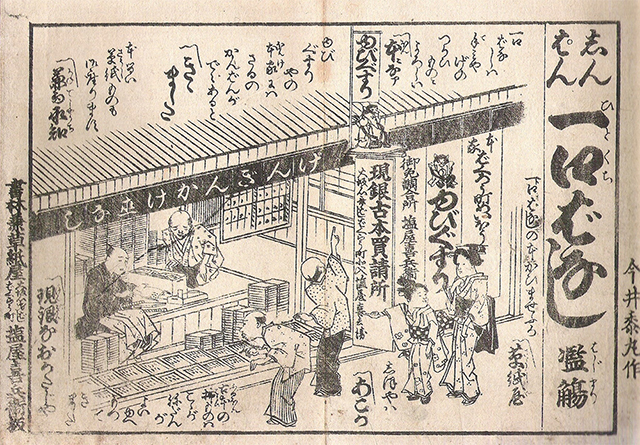 This talk explores the world of the single-sheet prints published by the Osaka publisher and bookseller Shioya Kihei in the first half of the nineteenth century. Overlooked in both Western and Japanese scholarship because of their intrinsic popular nature, Shioya Kihei's corpus of broadsides takes the shape of a vast collection of practical, educational and humorous pieces of illustrated writing, which provide the readers with knowledge and topical information while keeping them entertained.
Being the first study on this material, the present talk will address a broad range of questions. In what format were these ephemera produced and sold? Was Shioya Kihei the only publisher for this specific product? Did they circulate only in Osaka or also in Edo? What are the contents of this corpus of printed ephemera? Do they have any connection with the textual strategies applied in contemporaneous Edo-based gesaku? What do we learn about Japanese society from these sheets? Why was 'ranking' so important in Japanese culture to the extent that parodies of ranking charts are one of the main features of these materials? The close reading of selected examples will give further insights in the multifarious nature of these broadsides and originals will be shown in order to offer a clear idea of the materiality of these objects.
For the specialist of Japanese Studies, the talk will shed light on a little known field in Japanese literature and book history. For the non-specialist, it will prompt reflections on the existence and on the meaning of printed ephemera in early-modern Japan and encourage comparisons with examples of broadsides in early-modern Europe.
Dr Laura Moretti is Lecturer in Pre-Modern Japanese Studies at the University of Cambridge. Her field is Japanese early-modern literature, with a specific focus on popular prose. She is the author of various articles among which are 'The Japanese early-modern publishing market unveiled: a survey of Edo-period booksellers' catalogues', East Asian Publishing and Society 2:2 (2012), pp. 199-308 and 'Onna enshi kyōkun kagami and Onna genji kyōkun kagami: sexual education through entertaining parody', Japan Review 26 (2013), special issue (edited by Andrew Gerstle and Timothy Clark), pp. 195-212.
Date: Monday 17 February 2014, 6.45pm
Venue: The Swedenborg Society, 20-21 Bloomsbury Way (Hall entrance on Barter St), London WC1A 2TH