Japanese for Juniors: Learn Japanese through Stamp-Making!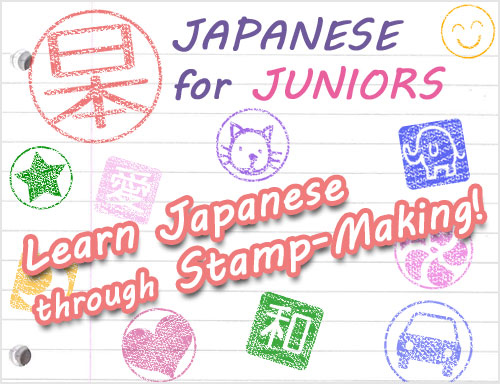 Have you or your children ever wanted to study Japanese but were unsure where to start? Why not learn a little Japanese together while learning all about Japanese stamps and having a go at making your own!
Personal seals and stamps (hanko) are an important part of Japanese culture, found everywhere from business to art. In this special hands-on Japan Foundation workshop, you and your children can enjoy learning all about Japanese writing, including how to write your own name. We'll also look at the culture of hanko in Japan and even show you how you can transform an ordinary eraser into a Japanese stamp using the new Japanese you have learned!
Date: 22 March 2015, 10:30-12;30 or 14:00-16:00
Venue: Bertrand Russell Room, Conway Hall, 25 Red Lion Square, London WC1R 4RL
E-Mail: Info.language@jpf.org.uk
Tel: 020 3102 5021
Web: http://www.jpf.org.uk
Organiser: The Japan Foundation London