Japanese from Scratch: Sweet-Talk your way in Japan!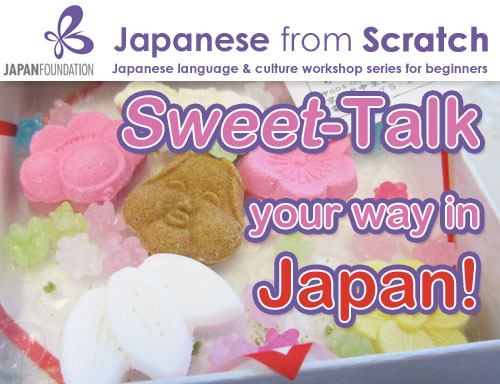 Learn some basic Japanese while exploring Japan's culture of regional sweets and snacks…and get to try some for yourself!
In this workshop especially for those interested in learning Japanese and travelling to Japan, you will have the chance to learn:
All about Japan's culture of omiyage – regional souvenirs usually in the form of tasty treats
What kind of sweets and snacks you can find in different parts of Japan
Essential Japanese language skills for describing omiyage and other sights and experiences in Japan.
You'll even get the chance to try some authentic Japanese omiyage yourself!
We hope this event will give participants a taste for studying more Japanese language, and a craving to visit Japan themselves…
Date: 11 May 2015 – 12 May 2015 from 7.00pm
Venue: Bloomsbury International, 8 Southampton Place, Holborn, London WC1A 2DB