Japanese Noir – Author Fuminori Nakamura in conversation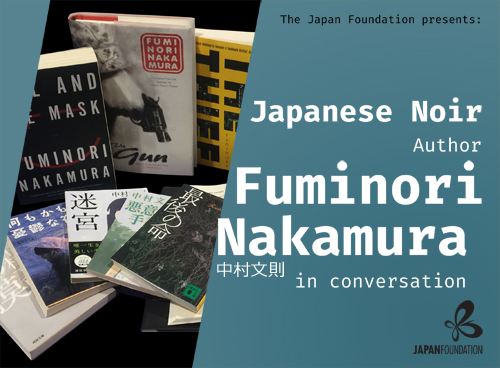 Japan's rich literary history may be traced back to the 11th century with the masterpiece The Tale of Genji, a story considered to be the world's earliest full-length novel. Ever since, many high calibre authors, such as Yukio Mishima, Junichiro Tanizaki, Yasunari Kawabata and most recently Haruki Murakami, have helped increase the presence of Japanese literature in the world. Amidst the success of such literary greats, a new, younger generation of Japanese of authors is also starting to gain international recognition and award-winning author Fuminori Nakamura is without doubt at the front of this movement.
On the occasion of the Japan Now, an event focusing on contemporary writing, politics and culture in Japan (the British Library, 27 February 2016) the Japan Foundation is delighted to host this special talk by Nakamura.
In conversation with journalist Paul Blezard, Nakamura will reflect on his rise into the literary world and introduce his work which has led him to be called the new master of 'Japanese Noir'. Often featuring marginalised protagonists on the fringes of society, Nakamura will discuss his inspirations and process of creation, as well as overview the current situation of Japanese literature.
With now four of his novels translated to English garnering praise internationally, as well as awards and film adaptations, Nakamura looks set to follow in the footsteps of many literary greats and this event will be great opportunity for booklovers to discover a new voice of Japanese literature.
Date: 28 February 2016 from 2.30pm
Venue: Foyles Bookshop, Level 6, 107 Charing Cross Road, London WC2H 0DT