Japanese Plus: Business Japanese and Japanese Etiquette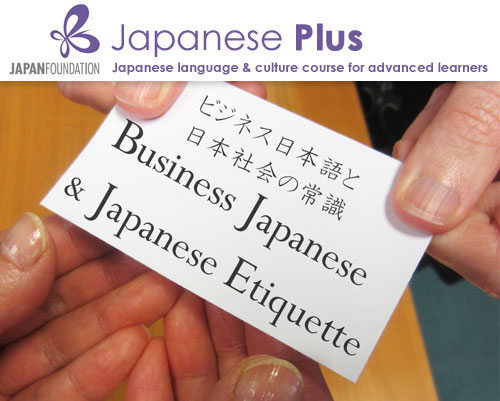 This Japanese Plus course will enable you to:
* Review appropriate business language including Keigo.
* Deepen your knowledge of the dos and don'ts in Japanese business and society.
* Read Japanese business articles in Japanese.
* Gain confidence and broaden your knowledge of Japanese language, culture and society.
Led by Hiroko Tanaka, Japanese Language Advisor at the Japan Foundation London, participants can enjoy learning Japanese through a wide range of activities, tasks and group discussions about Japanese business and society.
Date: 4th – 26th November 2013, Mondays or Tuesdays (4 weeks) , 18:30 – 20:30
Venue: The Japan Foundation, Russell Square House, 10-12 Russell Square, London WC1B 5EH
E-Mail: Info.language@jpf.org.uk
Tel: 020 7436 6698
Web: http://www.jpf.org.uk/whatson.php#444
Organiser: The Japan Foundation