Jinkyun Ahn @ Phoenix Brighton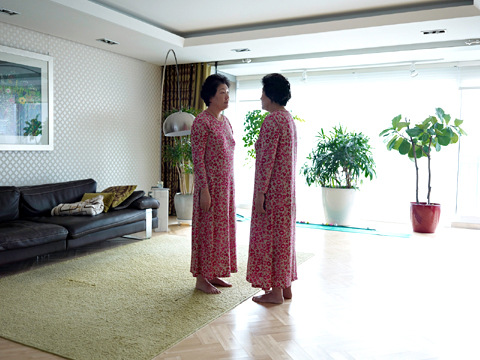 Brighton Photo Fringe and Phoenix Brighton are pleased to present On the surface of images, an exhibition by Jinkyun Ahn.
This exhibition was selected from over 100 submissions to the Brighton Photo Fringe OPEN 2012 by Clare Grafik, Susanna Brown and Oliver Chanarin.
On the surface of images is Ahn's first major solo exhibition. The work explores the relationship between Ahn's parents, and in turn his family's relationship with death and the afterlife. Using photography to reflect, repeat and dismember his parents, the images Ahn presents here often verge on the surreal.
Date: 06 Oct-18 Nov 2012
Venue: PHOENIX BRIGHTON, 10 – 14 Waterloo PlaceBrightonBN2 9NB