Join the Club! Fandom in Japanese Theatre: Kabuki and Takarazuka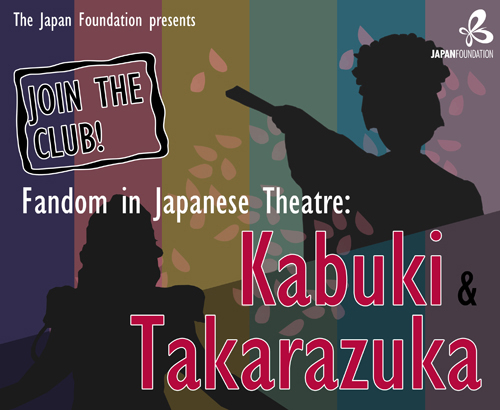 The Takarazuka Revue Company is a theatre company with a 100 year history in Japan and is well-known for its stylised musicals performed by an all-female cast. The lavish stage productions have been enthusiastically appreciated by tens of thousands of devoted fans who dedicate their time, money and energy to the company, and who make the tickets to Takarazuka notoriously difficult to obtain.
Reflecting on the fever pitch of Takarazuka fandom, Naomi Miyamoto, Lecturer at Ritsumeikan University and author of the book Sociology of Takarazuka Fans will explore the characteristics of Takarazuka fans and the role that fandom has played in Takarazuka theatre, considering how vital its fan culture may be to its ongoing popularity.
As a comparison, Dr Alan Cummings, Senior Teaching Fellow in Japanese at the School of Oriental and African Studies will look into the nature of Kabuki's aficionados, examining fandom in Japan's traditional, similarly stylised yet all-male theatre.
Offering an often unexplored aspect, this event is to provide an opportunity to compare and contrast how these distinct theatres keep attracting enthusiastic audiences for many decades, through social changes facing Japan.
Date: 25 September 2015 from 6.30pm
Venue: Impact Hub Westminster, 1st Floor New Zealand House, 80 Haymarket, London SW1Y 4TE