Joint Lunch with JCCI: Future developments on Climate Change and Opportunities in the Clean Energy Transition – Sir David King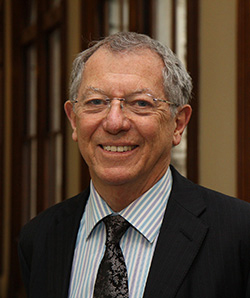 2016 saw the Paris Agreement enter into force, marking a turning point in the fight against climate change. Under the agreement 194 countries, including the UK, Japan and the US, have put forward commitments to cut carbon emissions and agreed limits to global temperature rises from 2020.
As we enter 2017, the current state of negotiations on climate change and their future development remains of strong interest among Japanese companies investing in the UK – not least in light of the recent US Presidential Election. With climate change scepticism a key feature of his election campaign, how President Trump's administration will affect global policy in this area remains to be seen.
Against this backdrop of uncertainty, Sir David King, the UK Foreign Secretary's Special Representative for Climate Change, will discuss future developments on climate change and the transition to a low carbon economy, considering potential challenges facing the sector going forward.
Sir David King was appointed as the UK Foreign Secretary's Special Representative for Climate Change in September 2013. Sir David was previously the Government's Chief Scientific Advisor from 2000 – 2007. He also served as the Founding Director of the Smith School of Enterprise and Environment at Oxford, 2008 – 2012. Some of his other appointments have included the Chair of Future Cities Catapult, Chancellor of the University of Liverpool, Senior Scientific Advisor to UBS, and Adviser to President Kagame of Rwanda.
His discipline is in physical chemistry working in surface science and catalysis. He has published over 500 papers on surface science and heterogeneous catalysis, and on science and policy, for which he has received many awards and medals. He has received 23 Honorary Degrees from universities around the world.
Elected Fellow of the Royal Society in 1991; Foreign Fellow of the American Academy of Arts and Sciences in 2002; knighted in 2003; and made "Officier de l'ordre national de la Légion d'Honneur" in 2009.
Date: Tuesday 14 February 2017 12.30pm for 1.00pm
Venue: National Liberal Club, Whitehall Place, London SW1A 2HE