Joint Lunch with the JCCI: Japan's concerns with China, the UK's concerns with Europe: Do we understand each other? – Robin Niblett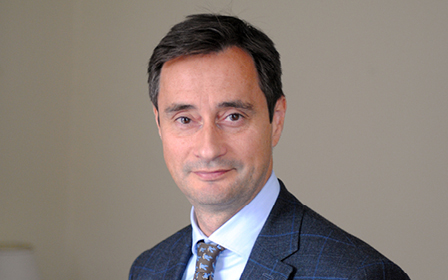 For their final joint lunch of 2015, the Japan Society and the Japanese Chamber of Commerce and Industry in the UK are delighted to welcome Dr Robin Niblett, director of Chatham House.
A reportedly positive meeting between the Korean, Chinese and Japanese premiers was held in Seoul at the beginning of November. However, at the same time, Chinese and Japanese officials have clashed over the ongoing militarisation of the South China Sea and concerns regarding the presence of American warships. Meanwhile, the UK's laborious process of negotiating EU reform continues against a backdrop of domestic political manoeuvring.
The internal dynamics of both Europe and East Asia are of great interest to British and Japanese alike. But to what extent do we understand the complexities of each other's relationships? Robin Niblett, with his extensive experience of geopolitical issues, will look behind the easy political shorthand to analyse Britain and Japan's relationships with their nearest neighbours.
Dr Robin Niblett CMG became the director of Chatham House in 2007. Prior to this he worked for the Center for Strategic & International Studies (CSIS) in Washington and London between 1992 and 2006, with roles including Executive Vice President (2001-2006), and Director of the CSIS's Europe Program and Initiative for a Renewed European Partnership (2004-2006).
Among other activities, Robin is also a Special Adviser to the House of Commons Foreign Affairs Committee (2015), and served as Chairman of the Experts Group for the 2014 NATO Summit. He received his BA in Modern Languages and MPhil and DPhil from New College, Oxford.
Date: Thursday 10 December 2015, 12.30 for 1.00pm
Venue: The In & Out Club, 4 St James's Square, London SW1 4JU