Joint Lunch with the JCCI: The Middle East in Turmoil: Implications for the region and the wider world – Sir William Patey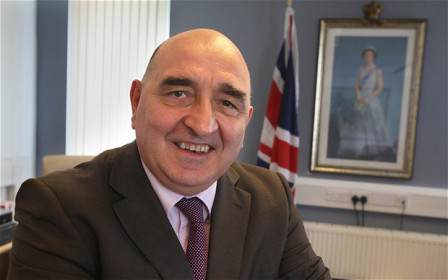 For their third joint lunch of 2014, the Japan Society and the Japanese Chamber of Commerce and Industry in the UK are delighted to welcome Sir William Patey, former Ambassador to Afghanistan, Saudi Arabia, Iraq, and Sudan.
The Middle East, which is a key trading and investment area for a very significant number of UK and Japanese companies, is in turmoil. The situations in Afghanistan, Iran, Iraq, Syria, the Horn of Africa, Egypt and Libya are of particular concern, influenced not only by ethnic and religious tensions but also by the evolving strategies of the USA and its coalition partners. Insights into the cultures, systems and characteristics of the people involved are vital, as are perspectives of possible eventual outcomes. The situation will affect us all, whether deeply invested in the region or not. Sir William is extremely well qualified to give those attending some sense of the fast-changing and complex situation, a feel for what is likely to happen and a better idea of the resulting commercial implications.
Sir William Patey KCMG joined the Foreign & Commonwealth Office in 1975, and served as a diplomat for over 30 years. Before becoming Ambassador to Afghanistan, he was also Ambassador to Saudi Arabia (2007-2010), Iraq (2005-2006), and Sudan (2002-2005). After leaving the FCO, Sir William advises businesses working in the Middle East, in particular on topics relating to the oil and gas sector, financial services, and defence. He read for an MA in History from the University of Dundee (1975).
Following a two-course lunch, Sir William will speak for about 20 minutes, after which there will be time for questions until 2.30pm.
Date: Monday 13 October 2014, 12.30pm for 1pm
Venue: The National Liberal Club, Whitehall Place, London SW1A 2HE