Joint Lunch with the JCCI: The Rt Hon Danny Alexander MP, Chief Secretary to the Treasury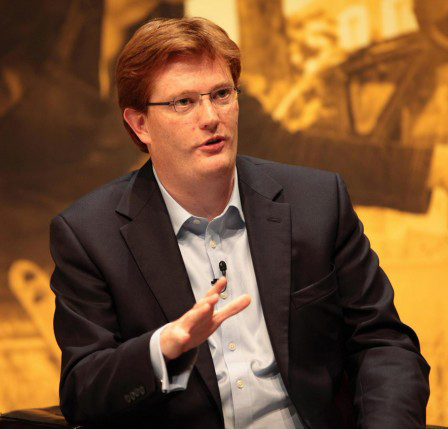 For their second joint lunch of 2014, the Japan Society and the Japanese Chamber of Commerce and Industry in the UK are delighted to welcome the Rt Hon Danny Alexander MP, Chief Secretary to the Treasury.
The next eighteen months may prove to be a tumultuous period in British politics. The European Parliament elections on 22 May could fundamentally change the way that the UK relates to the EU. Debate surrounding the Scottish independence referendum in September is steadily intensifying, with both sides refusing to back down from their stated aims, and as next year's general election draws closer, the major political parties and others are beginning to assert their differences to gain and maintain votes.
As one of the 'Quad' of high-ranking figures in the coalition, and as the second-highest-ranking Liberal Democrat in government, Danny Alexander is qualified to speak on all of these matters and more.
Danny Alexander was elected to Parliament as the MP for Inverness, Nairn, and Badenoch & Srathspey in 2005. Prior to assuming his current role in June 2010 he acted as Secretary of State for Scotland (2010), Chief of Staff to Nick Clegg (2008-2010) and Shadow Secretary for Work and Pensions (2007-2008). Before being elected to Parliament Mr Alexander had worked in communications for Cairngorms National Park Authority (2004-2005), Britain in Europe (1999-2004) and the European Movement (1996-1999). He read Politics, Philosophy and Economics St Anne's College, Oxford (1990).
Following a two-course lunch, Alexander will speak for about 20 minutes, after which there will be time for questions until 2.30pm.
£60 per head for members of the Japan Society, the JCCI and their guests
Date: Wednesday 14 May 2014, 12.30 for 1.00pm
Venue: The Caledonian Club, 9 Halkin St, London SW1X 7DR