Joint Lunch with the JCCI: Why the UK's relationship with Japan matters – Sir Simon ­Fraser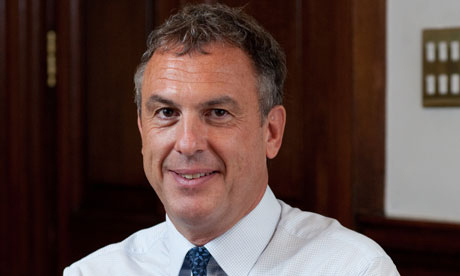 The Guest Speaker at the last combined lunch of the Japan Society and The Japanese Chamber of Commerce and Industry in the UK in 2013 will be Sir Simon Fraser, Permanent Under-Secretary of the Foreign and Commonwealth Office and Head of the UK Diplomatic Service. Sir Simon is the most senior civil servant in the FCO and he provides policy advice and support to the Foreign Secretary. His remit covers not only British foreign policy, but also the running of the FCO; Sir Simon chairs the FCO Board overseeing management of the FCO's headquarters in London and its 270 diplomatic missions around the world.
The Permanent Under-Secretary's talk will focus on the opportunities in the UK-Japan bilateral relationship for cooperation on security and trade, as well as wider global issues which are of importance to both countries. This is a challenging time for British foreign policy interests. Despite recent indications that the economic situation may be improving in the UK, the FCO still operates with tight resources and funding, and is faced with responding to fast-changing world events: from instability in the Middle East to the rise of new economies in Asia, and from Britain's role in the EU to managing consular crises. His talk will be of great relevance to both the Japanese business community in the UK and those representing UK corporations with an international outlook. Sir Simon has a deep and wide-ranging knowledge of foreign, trade and economic policy, as well as an unrivalled overview of the current state of world affairs.
Sir Simon Fraser started his career as a Middle East expert, serving in the British embassies in Baghdad and Damascus, and as Private Secretary to the then Minister of State. He has since specialised in Europe, international economic policy and the Middle East. Prior to his current posting he was Permanent Secretary in the Department for Business, Innovation and Skills, with previous appointments as chief of staff to the then-European Trade Commissioner Peter Mandelson and as Director General for Europe and Globalisation in the FCO.
Date: Monday 16 December 2013, 12.30 for 1.00pm
Venue: The National Liberal Club, Whitehall Place, London SW1A 2HE