Juwon Ogungbe (Baritone) with Asako Ogawa (piano)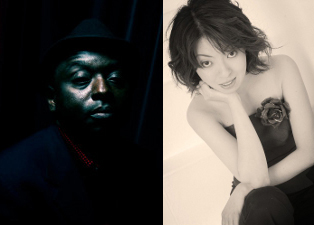 Programme:
1. La Cana – Spanish Traditional
2. Bolero – Spanish Traditional
3. En La Cuna Blanca – Alberto Ginastera
4. Cancion Al Arbol Del Olvido – Alberto Ginastera
5. Cancion Del Carretero – Carlos Lopez Buchardo
6. Nuit d'Espagne – Jules Massenet
7. Chanson Du Pecheur – Gabriel Faure
8. Eho! eho! – Benjamin Britten (French Folk Song Arrangement)
9. Voici Le Printemps – Benjamin Britten (French Folk Song Arrangement)
10. There's A Good Time Coming – Stephen Foster
11. The Desire For Hermitage – Samuel Barber (from Hermit Songs)
12. By 'n' By – H.A Chambers (American Negro Spiritual Arrangement)
13. Simple Gifts – Aaron Copland (from Old American Songs)
14. The Boatmen's Dance – Aaron Copland (from Old American Songs)
Artist info: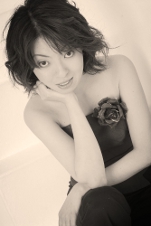 Japanese born pianist and harpsichordist Asako Ogawa is a musician of diverse talents.She is equally at home at the piano as well as at the harpsichord and fortepiano.
Her repertoire expands from early 17th century music to contemporary music. J.S Bach always has been in a special place in her heart, however she also loves playing Mozart, Schumann, Poulenc, and Debussy.
As a pianist, her strong interest lies in chamber music and vocal repertoire. She has collaborated with many international players including violist Maxim Rysanov, cellist Nikolay Ginov, soprano Susana Gaspar.
Asako was also a member of the Freude Piano Trio which has performed in numerous international festivals and concerts' venues including Banff International Summer Chamber Music Festivals.
As a collaborative pianist, she has received the Honour Award in the Peter de Grote International Music Festival in the Netherlands, and the Sir Henry Richardson Award from the Musicians' Benevolent Fund.
Prior to coming to London, she completed her BMus degree at the Ocyanomizu University, Tokyo where she pursued singing, drama, musicology, music education besides her principle studies piano solo. After being awarded a full scholarship to study piano solo under the pupilage of NIna Sereda at the Trinity College of Music , London , Asako moved to UK. During her studies there, she has won the bronze medal in the TCM soloists competition as well as many accompaniment prizes and completed her Advanced Postgraduate Diploma in solo performance with a distinction.
She then pursued her career as a collaborative pianist at the Postgraduate accompaniment Course and Chamber music course at the Guildhall School of Music and Drama, where she obtained her MMus degree and fellowship. She has participated in many vocal projects and the public concert series devised by Graham Johnson, Iain Burnside, Eugine Asti and Robin Bowman.
Asako's path as a historical keyboard player developed with her taking up the harpsichord in 2006 at the GSMD. She formed an immediate and deep feeling for the instrument. She was awarded the Accompanist's Prize in the London Handel Singing Competition 2007, and since then working as an official accompanist for the competition. Her major public appearances as a harpsichordist includes performances in the London Handel Festival, Thursday Live concert series at the Handel House Museum, and the Brighton Early Music festival which broadcast on BBC Radio Three's Early Music Live show. She also participated in the masterclasses with Colin Tilney, Ton Koopmann and Bob van Asperen.
Asako studied piano with Kiyoko Yazima, Masaru Yazima, Schyuichirou Endo in Japan, Robin Bowman, Ronan O'Hara, Iain Burnside, John York and Nina Sereda, in UK.
Her Harpsichord teachers were Nicholas Parle, James Johnstone, and Laurence Cummings. Currently she teaches at the Guildhall School of Music and Drama and City University.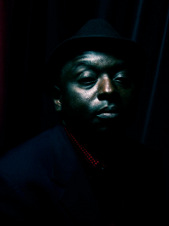 Juwon Ogungbe is a multifaceted singer, musician and composer. His singing career encompasses Opera, Recitals, Oratorio, Jazz, African music and many other genres.
Juwon's repertoire of roles includes Don Alfonso (Mozart's Cosi Fan Tutte), Escamillo (Bizet's Carmen), Alfio (Mascagni's Cavalleria Rusticana), Macbeth (Verdi's Macbeth), Aeneas (Purcell's Dido and Aeneas) Shaunard, Colline, Benoit and Alcindoro (Puccini's La Boheme) and most recently, Amonasro (Verdi's Aida).
Apart from his career in opera, Juwon has composed many music theatre works, dealing with contemporary African themes, which he has performed in. He also leads The Vocal Ensemble of Africa — a group that comprises singers from several African countries that perform Juwon's compositions, also extemporising in their mother tongues in featured moments.
In 2009 Juwon composed and performed in "Time and the Trickster's Heart" — an oratorio commissioned by The London Lucumi Choir. This piece morphed into a dance cantata, when the choir and Juwon joined forces with Union Dance for several performances.
In 2012, Juwon led a music theatre ensemble in Zimbabwe that staged a highly successful production of his music theatre adaptation of Shakespeare's "Merchant of Venice", in which he sang the role of Shylock. In the same year he was an international visiting scholar in the Department of Theatre and Dance at the University of Richmond, Virginia U.S.A and he released his debut album "Life Force Music": available in CD format and on all reputable online outlets as digital downloads.
Date: Wed May 15th 2013, 1:10–2:00 pm
Venue: St. Sepulchre, the Musicians Church, Holborn Viaduct, London EC1A 2DG
Organiser: The Anglo-Japanese Society of Wessex
Source: Anglo-Japanese Society of Wessex