Katsumi Sakaguchi in conversation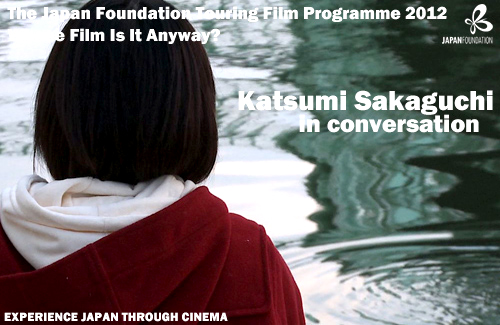 Date: 13 February 2012 from 6.30pm
Venue: The Japan Foundation, Russell Square House, 10-12 Russell Square, London WC1B 5EH
As a director, scriptwriter, cameraman and editor, Katsumi Sakaguchi is one of Japan's most talented filmmakers, boasting a wealth of experience working for both television companies and also independently. Although with a background in documentary, the versatile Sakaguchi sometimes opts instead to create feature films, with equally incredible results.
Prior to the screening of Sleep, acclaimed in Screen magazine, Sakaguchi will reflect on his background and experience in documentary in relation to his style as a director and as a story-teller. Sakaguchi is always conscious of social issues in contemporary Japanese society, in particular with young people and families. In conversation with Roger Clarke, writer for The Independent and critic on Sight & Sound, and with a particular focus on writing, he will discuss how films such as his are able to convey the voice of their director.
This event offers a rare opportunity to hear from a versatile director who is able to switch effortlessly between fiction and non-fiction.