Keeping the doors open between China and Japan – the role of personal networks and Track II diplomacy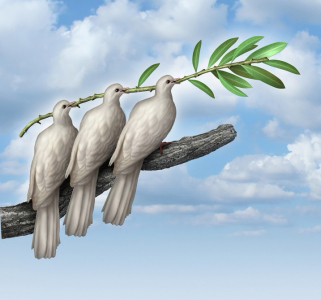 The phrase "Track II diplomacy" was coined by Joseph Montville and appeared in Foreign Policy in 1981. Montville wrote that "citizens could take some action rather than simply being bystanders while the grown-up governments acted like jerks". Track II Diplomacy is a way for private individuals to meet unofficially and find their way to common ground when official negotiators cannot. NGOs, academics, and ex-officials often act as Track II diplomats in having unofficial conferences and conversations about pressing issues, and have sometimes brought them to a successful conclusion. Official government-to-government interactions are not necessarily the most effective methods for resolving differences between nations.
As we are now facing unconventional conflicts all over the world, we may need more opportunities for unconventional resolutions of these conflicts. To avoid any unwanted mishaps occurring, we should develop and maintain communication between states on many different levels. Even a 'state actor' can function as a Track II diplomat in private, when governments find it politically difficult to communicate with each other. Track II diplomacy is based on the assumption that conflicts can be resolved or eased by appealing to common human capabilities to respond to goodwill and reason.
Admiral Yoji Koda of the Japanese Self Defence Forces will discuss the possibilities for Track II diplomacy between China and Japan, while Professor Steve Tsang of Nottingham University will talk about the need for communications between academics to enable matters to be discussed openly. They will examine the situation in the South China Sea, the difficulties faced by surrounding states, including Japan, and the importance of Track II diplomacy to avoid volatile situations turning into actual conflicts. The seminar is chaired by Professor Barry Buzan of the LSE.
Date: 30 September 2014, 6:00pm
Venue: Daiwa Foundation Japan House, 13 – 14 Cornwall Terrace, London NW1 4QP. Nearest tube: Baker Street
Tel: 020 7486 4348
Email: office@dajf.org.uk
Web: http://www.dajf.org.uk
Organiser: The Daiwa Anglo-Japanese Foundation