Kodomo no hi Recital: Lisa Ueda (violin)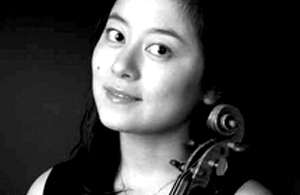 Date: 5 May 2011, 6:30pm
Venue: Daiwa Foundation Japan House, 13/14 Cornwall Terrace, Outer Circle, London NW1 4QP
Tel: 020 7486 4348 Fax: 020 7486 2914
Email:office@dajf.org.uk
Web: www.dajf.org.uk
Organiser: Daiwa Anglo-Japanese Foundation
The Daiwa Anglo-Japanese Foundation invites you to attend a Recital by Ms Lisa Ueda in aid of the 74,000 children who have been made homeless by the Tohoku earthquake and tsunami.  The 5th of May is Kodomo no hi (Children's Day) in Japan.
There will be collection boxes at the event and all funds raised will be donated to the Japan Emergency Appeal of Save the Children to help support the relief effort. If you would like to send a cheque, please make it payable to Save the Children (Japan Emergency Appeal).
Lisa Ueda  L.R.A.M.
Award-winning "Uprising Young Artist", Lisa Ueda graduated with First Class Honours from the Royal Academy of Music, London on a full Associated Board of the Royal Schools of Music (ABRSM) International Scholarship. In 2009, she made her debut playing the Tchaikovsky Violin Concerto with the Kansai Philharmonic Orchestra under the baton of Maestro Sachio Fujioka. She is now working towards her Masters degree on a scholarship from the Royal Academy of Music, where she continues to study with Richard Deakin.
She has won 1st prize in the North London Festival Competition, 1st prize in the Ealing Festival Bach Competition, and many awards including the ABRSM Macklin Bursary Award, Carr Gregory Award,, Kobler Award, and Moir Carnegie Prize for Violin. She was the guest soloist in the UK-Japan Music Society recital, performing for the Minister, Consul-General of the Embassy of Japan. She has performed in various parts of the world including London, Boston Tanglewood, Toronto, Japan, Shanghai, Munich, Geneva, and Vienna.
Her most recent season included recitals in venues in the UK and Italy, and concertos with the Winchmore String Orchestra, World Youth Orchestra, RNCM Ensemble, and the Hounslow Symphony Orchestra. Future engagements include more duo and piano trio recitals at venues including St James Piccadilly, Vivaldi Four Seasons with Winchmore String Orchestra, and the World premiere of Nobuya Monta's Violin Concerto written for Lisa Ueda. She plays on a Tononi violin c. 1725, on kind loan from the Royal Academy of Music