KOPiL bowling event Saturday 21 May, Bloomsbury Bowl‏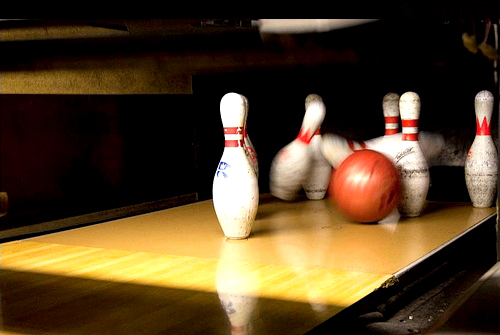 Date: Bowling and drinks at Bloomsbury Bowl, Russell Square (www.bloomsburybowling.com)
Venue: Saturday 21 May, Bowling from 7pm-9pm followed by drinks
Price: £15 per person for unlimited bowling for 2 hours, drinks bought separately from the bar
Places are filling up fast, but we do have a few more slots so please do register your interest and send us an email with your payment (using the bank details in the email below) to confirm your attendance this weekend. Please send us an email to kopilmail@gmail.com and make payment by this Thursday 19 May. Please also don't forget to sign up to our own Facebook page (search for "Korean Professionals in London") which has details and photos of events, other useful information).
Please do ask your friends if they are interested in attending what should be a relaxed and fun evening – we hope to see lots of you there!
If bowling is not quite your thing, there will also be a drinks only option for you to mingle with other KOPiL members with drinks to be bought separately at the bar. We will require a £5 payment from all attendees; this will cover the hire of the semi-private bowling suite only. If you are interested in coming for drinks only, please email us and send us payment of £5 in the normal way by Friday evening.