Korean Film Nights at the Korean Cultural Centre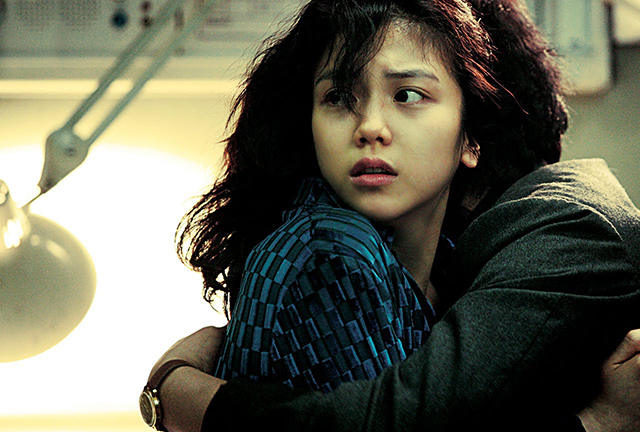 If your in need of some Eastern films and don't have time to go to the cinema, the KCC is doing a weekly free film screening at their HQ in central London. A place to see and new movies with themes or Directors in Mind.
Since they showed Thirt one of my favourite Vampire movies, it gave me an excuse to check the Venue out.
The KCC is located behind Charring Cross station, a 10 min (or less) walk to the prestigous building where all early comers can relax in the foyer and read up ofn more Korean events before being led to the screening room. The screening room/hall has a slope of benches for you to sit on or up front close to the projection screen.
'Thirst' is directed by Park Chan Wook who gives us a story centering Catholic priest, Sang-hyun. He is a devout member of the local community and has often vists the hospital to say prayers before or after people pass. His level of commitment has him volunteer for medical research to help the diseased and find a purpose for his life. He manages to survive but a side-effect of the experiment leaves him yearning for blood or else his skin begins to peel. He also begins to lust towards an old friends wife, Tae-ju, she implysies she is being abused and an affair leads to Sang-hyun transforming Tae-ju into a vampire too. He however does nnot want to harm people in pursuit of his craving but Tae-ju is more than happy in mindlessly killing others to feed her habit. IS there a way out for Sang-Hyun? A charming tale theat takes a horrid twist, I do like the occassional comedy aspects and well does anyone ever like their mother in law? A great horro worth watching.
This is the end of a season of movies and a new season has started, book your free tickets to the next showing, A Dirty Carnival, on the 24th July.
It's about poor, small-time gangster, Byung-doo, who can barely support his family off the pitiful wage from his boss. To hit the big time, he takes a job from the head of his gangster family, to kill a bothersome Public Attorney. Can Byung-doo have everything without jeopardizing his and the lives of the people he loves the most?
Book tickets here
For more info on the KCCUK